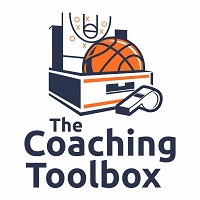 These are some notes taken from Jim Tressel's book "The Winners Manual."  I received them from Steve Smiley who credited Dan Witter, high school coach in Wisconsin, for taking the notes.
If the game of life ended tonight, would you be a winner?
Everyone in program receives a winner's manual each year. Always changing and adding things.
Tressel has learned from many different people, always shares what he learns with his staff.
Stresses goal setting with his teams.  www.thewinnersmanual.com for information about goals and a copy of their sheet.
Two Major goal areas:   1) Purpose  2) Goals
Purposes include: personal/family, spiritual/moral, caring/giving
Goals include: strength/fitness, football family, academics/career
Too many people define themselves by what they do and not who they are.
The task for all coaches is to see the sport in the context of their entire lives. Develop purpose.
There is a huge difference between inspiration and motivation.
Inspiration gets you thinking, Motivation gets you moving.
It is hard to get motivated if you don't have a purpose.
Before you can become champions, you must master the things champions embody.
Attitude – Paradise is where I am.
Attitude is a choice.
Constantly talk to players about having an "attitude of gratitude."
It is impossible to be grateful and unhappy at the same time.
"If you see no reason for giving thanks, the fault lies within yourself" – Tecumseh
Has the team write letters to people they are grateful for.
"Nothing is worth more, than this day." – Goethe
Your life is either a celebration or a chore. The choice is yours.
Graveyards are full of irreplaceable men.
There are three types of people: those who make things happen, those who watch things happen, and those who say: "what happened?" Which one are you?
Discipline – today's society sees discipline as a negative. Punishment. See it as something that is done to us. The reality is that discipline is something this for us, and helps us.
"You can't get much done in life if you only work on the days that you feel good." – Jerry West
Do it right – Do it hard – Or do it again.
You have to have confidence in your ability, and then be tough enough to follow through.
Be your best where you are – Focus on the moment.
His best teams = everyone was fully present and in the moment. (Coaches included)
Excellence – It isn't tough to be good from time to time in sports. What's tough is being good everyday. 
Quality is never an accident. It is always the result of intelligent effort.  
The #1 expectation at Ohio St. is to seek excellence in all phases of their lives.  
Our intentions are just as important as our performance in determining how we reach our potential.
Consistency is the true test of greatness
"If you heed your fears, you'll die never knowing what a great person you might have been."
Faith and Belief – Champions believe in themselves even if no one else does.
Faith is who you are. Belief is what you do with your faith.
"The future belongs to those who believe in the beauty of their dreams." Eleanor Roosevelt
"There can be no progress if people have no faith in tomorrow." JFK
Work – "Work is love made visible"
Work is a lifelong pursuit. Grandfather was huge influence on work ethic.
Whatever you do, do it passionately. Failure is an event, NOT a person…
Every obstacle presents an opportunity. IF you are looking for it.
Always told team to relax. You are only a failure when you quit.
Believes that persistence is the key to success.
Great quote on toughness: "Everyone has a plan until they are hit." Evander Holyfield
Handling Adversity and Success – There is no strength where there is no struggle.
Believes that great character is the culmination of when great pain and disappointment intersect a man with a teachable spirit.
Stresses taking advantage of adversity, rather than "dealing" with adversity.
If our attitude embraces learning and growing, then adversity will provide the stepping stone to success we desire.
Bill Gates: "Success is a lousy teacher. It makes smart people think they can't lose."
It's a rough road that leads to heights of greatness.
Love – "Life's most persistent and urgent question is: what are you doing for others?" MLK
Huge quote for them: Einstein – concern for man and his fate must form the chief interest of all technical endeavors… never forget that in your midst of your diagrams and equations.
To win championships you need 2 things. Love and Discipline. If the team loves one another they will not want to let one another down.
You don't win tough games with talent. You win tough games with toughness. And the way you get tough is through love.
When you help someone up a hill you get that much closer to the top yourself.
The true measure of a man is how he treats someone who can do him absolutely no good.
Responsibility – The reputation of a thousand years may be determined by the conduct of one hour.
Associate yourself with good men. Entire program has the "do what's right" mentality.
With tradition comes responsibility. Constant reminder of what a privilege it is to play at Ohio St.
There is no pillow so soft as a clear conscience. Always want players aware of what is right.
Action springs not from thought, but from a readiness for responsibility.
All players are encouraged and pushed to live right, and to live with class.
Conviction is worthless unless it is converted into conduct.
Team – Try to forget yourself in the service of others. Work for others.
Tressel believes unselfishness is the greatest single quality of great teams
Every endeavor is a group journey. Must always play for more than just the guys on the field.
True success is achieved when our main concern is the good of others and building up the team.
There is no delight in owning anything unshared.
If you are open to being influenced, then you will be able to influence others. You must be willing to listen.
Hope – There is no medicine like hope, no incentive so great, and no tonic so powerful as expectation of something tomorrow.
Hope is the concept of putting our faith to work.
Works to instill realistic hope in his players. Not based upon fantasy or wishful thinking. (lottery ticket)
When people are without hope they are susceptible to the naysayers and critics.
The confident will always search for a rewarding life.
St. another yard, but can still help in some way.
Tressel sees himself as a "dealer of hope" – wants to give hope to those around him and see great things happen to the people in his life.
Values leading by example, working hard, accountability, and showing people in the program he cares
Was very influenced by his father growing up. Was a coach, modeled what he values today.
Tressel has a servant mentality and his focus on giving really comes through in each section.
Winner's manual was first developed at Youngstown State and he adds to it every year. Right now it is over 400 pages long.
He shares a lot of Wooden philosophies with personal development and building people. Role Modeling.
Click the link below to read random parts of the book on Amazon:
The Coaching Toolbox has hundreds of resources for basketball coaching including basketball practice, basketball plays, basketball drills, basketball quotes, basketball workouts, basketball poems, and more!