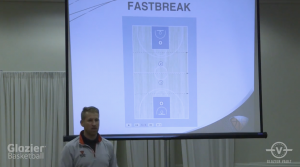 The Coach in the video is PGC Basketball Director Tyler Coston.
You might not agree with his assessment, but at least I hope it helps you to define more clearly what you want your ball handlers to look for in transition.
There is sound with the video, so please make sure that your volume is on.
The video is a Vimeo video.
You will not be able to access the video to watch it if your server blocks Vimeo videos.
Click the play arrow to begin the video