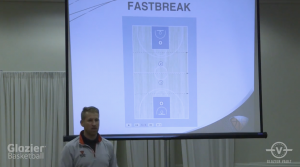 Clinic video from:
The Coach in the video is PGC Basketball Director Tyler Coston.
This video was filmed at the PGC/Glazier Spring 2016 Chicago Clinic.
You might not agree with his assessment, but at least I hope it helps you to define more clearly what you want your ball handlers to look for in transition.
Click the play arrow to begin the video