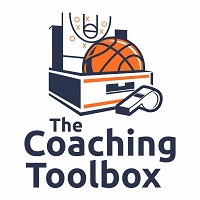 This article was written and submitted by retired High School Coach Dave Millhollin.
I have included more information about his coaching career at the end of the article.
Caoch Millhollin has contributed several insightful articles to the site. You can find links to more of them at the bottom of this post under the "Related Posts" tab.
If you would like to contact Coach Millhollin, email me and I will put you in touch with him.
We've all heard or said the following things after building a lead on our opponents:
"DON'T LET THEM HANG AROUND!"
"DON'T LET THEM BELIEVE IN THEMSELVES!"
"DON'T LET THEM BACK IN THE GAME!"
"LETS NOT BLOW OUR LEAD!"
This outline covers concepts helpful in maintaining a lead during games. The ideas may seem obvious but they are, for sure, more difficult than they seem on paper; therefore, developing a possession by possession execution mentality (on offense and defense) is extremely helpful.
Staying in Control of the game is the key
How to play in a manner that maintains control of the game:
Don't let them attempt field goals they think they can make; If a team is down because they missed shots they believe they could have made; they have no cause to lose confidence or hope, they will still believe in themselves.
Don't let them run their offense; defend all cuts and drives, defend the "lanes" too. If they want to reverse it; don't let them.  Don't let them get the ball where they want it, and Give them nothing open.
Playing like this tends to create doubt and reduce hope
Don't give them any easy rebounds
Keep your foot on the gas
Take care of the ball, execute your offense well and take good shots;
don't let them think they can guard you!!
No Mercy; you can change defenses, but don't change defensive intensity.
Never give; open lanes, open shots or rebounds
Substitute like the game is on the line (until maybe the last 90 seconds)
Give them no reason to believe in themselves;
remove their confidence, belief and hope
When you're up big you might want to work on executing an alternative offense, BUT whether you change offenses or not; don't open it up for bad shots;
Stay in control of the tempo of the game!
For first half leads;
At half time you must consider how the other team might come back and be ready to deal with those things
Be ready for them to switch defenses; Be ready to be pressed and trapped
Be ready for them to try to change the tempo or intensity of the game
Be ready for them to drive and draw fouls, be ready for them to try to get in the bonus and get to the line;
CONTAIN DRIVES, CLOSE OUT EARLY, AND DO NOT FOUL
Be ready for them to go inside if they have bigs or outside to shooters if they have shooters
Be ready for them to go to their best player frequently
DON'T TAKE SHOTS THAT ALLOW THEM TO REBOUND AND RUN FROM
TEAMS THAT MAINTAIN THE SAME EXECUTION STANDARDS WITH REWARDS AND CONSEQUENCES FOR ALL GAMES; NO MATTER HOW CLOSE OR BLOWN OUT THE GAME IS, REGARDLESS OF IF THEY ARE WINNING OR LOSING; these teams almost never allow teams to come back on them, especially teams they are "better than" or "equal to" (and sometimes; "not as good as"!)
© Dave Millhollin 2020
About the author of this article, Coach Dave Millhollin In fourteen years at Ponderosa High School, Coach Dave's teams won 260 games (.665). From 2000 through 2009 Ponderosa won 207 games over a ten year stretch which included four SVC Conference Championships and two CIF Section final four appearances. Over his 27 year Boys Varsity Coaching career, Coach Dave posted 391 wins, produced 20 college basketball players and was named SVC Coach of the Year four times. At Ponderosa, Coach Dave's teams were #1 in California in team defense five times and in 2008 Ponderosa was the top defensive team in the Nation among shot clock states. Over Coach Millhollin's last five seasons (2005-6 through 2009-2010; 136 games) Ponderosa averaged a composite 50% total field goal percentage, 58% two point field goal percentage and 32% three point field goal percentage. Since retiring from High School coaching in 2010, Coach Dave has been actively involved in coaching Jr High level School and AAU teams as well as and running instructional basketball clinics from the primary grades through the College level.