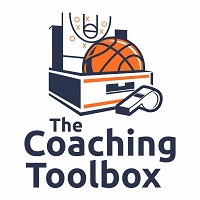 This video is of a competitive 1 on 1 dribbling drill with both players dribbling two basketballs is one of the great resources available from basketballhq. They have several more videos as well as basketball coaching resource articles.
You should tweak the drill to fit the goals and objectives that you have established for your spring and summer skill development workouts. I believe that this is a drill that most players will enjoy and finding a way to time it and establish rules of execution will make it that much better.
Depending on the skill levels of the players you are working with, it might be advisable to start out with both players dribbling one basketball and work up to two.
Please make sure your sound is on to see the video.
Click the play arrow so see the drill. The drill is a You Tube video, so you will need to be able to access You Tube to see the drill.
Two Ball Mirror Dribbling Drill