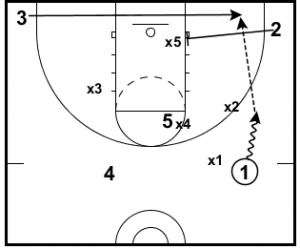 These ideas to attack a 1-3-1 Zone Defense were diagrammed by Creighton Burns.
Creighton is retired from coaching after over 50 years.
He coached at both the high school and college levels as well and coached both men and women's teams.
These actions might not fit what your players do best, but my hope is that you can take some parts of them and improve what you are doing now when you face a 1-3-1 defense.
Diagrams created with FastDraw
Elbow 1-3-1 Zone Attack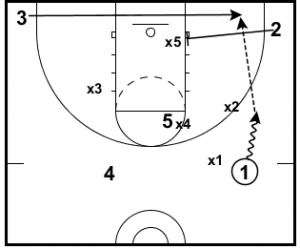 • 1 dribbles at 2
• 2 screens in the bottom man
• 3 sprints to short corner or corner to receive pass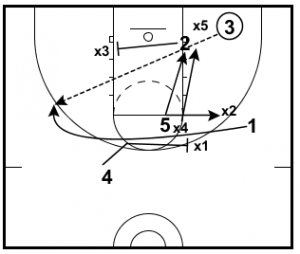 • 2 then screens the weak side wing from helping on the block
• 5 dives to block, this most likely will not be open but it does take the middle defender out of the picture
• 4 sets a flair screen on x1
• 1 sprints diagonal of the ball
• 3 is looking to skip this out, its best to put a taller or stronger player at the 3 spot
"X" 1-3-1 Zone Attack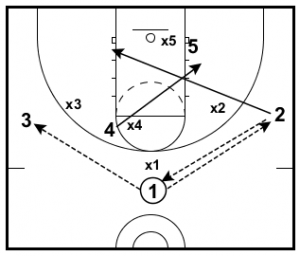 • 1 passes to 2
• 4 dives to block, this is a false action to get the defense moving
• 2 passes 1 and is reversed to 3
• after 2 passes he cuts to ball side block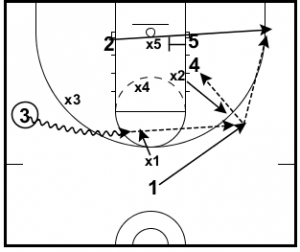 • 3 dribbles to draw the top defender and kicks to 1 who is sliding away
• 5 screens the bottom defender
• 4 ducks in
• 2 sprints to corner for the shot
• 1 has the option of passing to 4 or 2