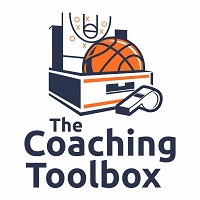 This post was written by Steve Smiley, Men's Assistant at Weber State. His blog is coachsmiley.blogspot.com where he has posted several really good coaching articles. You can contact him at [email protected] or @coach_smiley on Twitter.
One of the projects that I've been working on over the past several weeks is to study some of the top defenses in America, ask several of the same basic philosophical system questions, and see if there are trends that several of the elite defenses are using in college right now. I was blessed to speak with assistant coaches at 4 D1 universities that finished the 2014-15 season in the Top 50 of KenPom.com's Adjusted Defense Rating. Here is the link, and the rankings are under the AdjD section (Viriginia is #1, Kentucky #2, etc). http://kenpom.com/index.php?s=RankAdjDE. Advanced stats like those at KenPom are giving all of us more in-depth information than we've ever had before. It's our job as a coach to study and learn the material!
It was interesting to find that no matter the question I asked, usually 3 of every 4, if not 4 of 4 teams, answered the same way. Our goal is to see if we can pull one or two ideas out of the data to help our defense out in the future as well. Here's a sampling of the question grid with some of the answers:
Questions
Force Middle / Base?
Team 1 Not forcing either way. Guard a yard. 3 ft to left, 3ft to right. Don't get beat baseline = rule.
Team 3 Square up, shoulder to shoulder.
Team 4 Neither… Evolved into guarding the ball, don't force either way. Scouting-report based.
How deep gap coverage?
Team 2 Don't pack line, but sit in the gaps. More based on scouting (how much in the gap).
Team 4 Elbow if ball is on wing, FT-line extended (reference point). Closer to ball than man.
Bluff or rally?
(Rally refers to all out help and rotate to cover helper's man)
Team 1 Stunt & recover unless it's a straight line drive, must stop ball.
Team 3 Rally
Guard post, ball on wing?
Team 1 3/4 High side when ball is on wing.
Team 2 Front the Post (keep it out). If can't front, get 3/4 on high side. Get them off the block as far as possible.
Team 3 3/4 High side if possible. Biggest thing however = "No angles to score" – will slide behind a lot.
Monster Post?
(Double Team the Low Post)
Team 2 Don't double much…
Team 3 Started doing it late in the year… Attacked off of passer.
Team 4 Yes, do it a lot! Do it vs. great player, or a post that likes to dribble on face-up, also vs. bad posts that will turn it over
Guard POBs?
(Picks on the Ball)
Team 1 Majority time = hard hedge and then X out. Never want to Low-Show, sometimes will Level-Show
Team 3 Switch 1-4… Hard hedge & recover vs. the 5.
What D hurts you on O?
Team 1 Switching everything (including off-ball). Downing the POB wasn't an issue.
Team 3 Pack line bothered us, dared them to shoot.
Team 4 Good, aggressive hedge on POB's. Also, teams that switched everything.
What makes your Defense great?
Team 3 Challenge every shot (every where!) – A lot of deflections, active hands on the ball…
Team 4 Keep ball out of middle of floor was a big thing!
The biggest point of emphasis that I can stress right now is that you need to give an honest look at your team and its strengths & weaknesses from the previous season. Regardless of the level that you coach at, from youth to the Pro's, don't be afraid to go out on a limb, call some of your peers that you respect and are having success, and pick their brain. While there are still some coaches that don't want to reveal any part of their program, the majority of coaches are happy to share what makes them great. Continue to study, learn, and prepare for the next season!