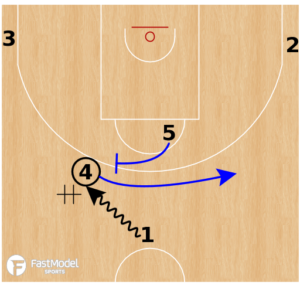 This man to man quick hitter came from the following pages of the FastModel Sports Plays and Drills Library:
Barcelona-Horns swing – FastModel Sports.
You can also find out more about FastModel Play Diagramming software by clicking this link: FastDraw
The play was contributed by Kostas Kalogeropoulos who currently coaches at Olympiacos BC in Greece. You can also see him on Twitter: @KostasKal4
His comments are:
Quick horns set play, providing space for 5 and 3 to play on one side of the floor. 5 can either pass and set a side pick for 3 or dribble hand-off & cut to the rim. There's always a back cut available for 3, if his defender denies the pass from 5.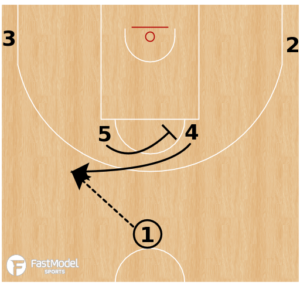 5 sets a screen for 4, who receives the ball on the perimeter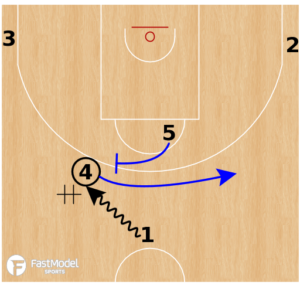 1 gets the ball back through hand-off & 5 sets a flare screen for 4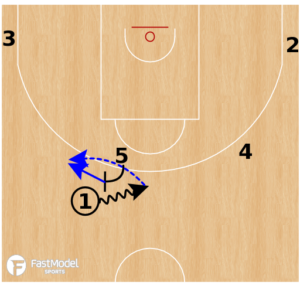 Pick & Pop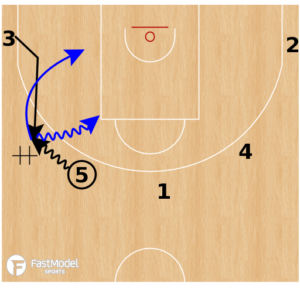 Dribble hand-off & 3 drives while 5 cuts to the basket