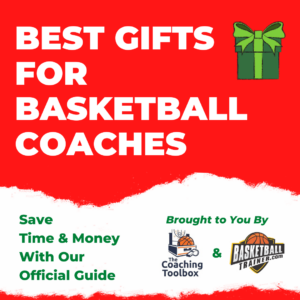 What Are Good Gifts For Basketball Coaches?
Gifts for basketball coaches can be a tough quest at a busy time of year.    Look no further… we have suggestions for all budgets and fits.  The lower price items can be bought by one basketball player or family.  The higher priced for programs whose basketball booster clubs or a family organizes group giving.  Don't forget to check the bottom section for gifts that would be great for a basketball coach, but don't have anything to do with basketball.
For the coaches reading this, you might want to get yourself something or share a link with anyone who asks what you want for a gift.
We got all the gifts located on their Amazon platform as we know that can make things easier for you as most already have an account set up.   Pricing is subject to change so please check pricing in cart before buying.  We recommend these products on either the actual previous use or the desire to purchase at some point and the process of online review.   We may be paid an affiliate commission by Amazon for your purchase of these items… at no extra charge to you.   This helps support our efforts and the time we invested into making your shopping easier.  Happy Holidays to All!
Gifts For Basketball Coaches Under $20
Hand Squeeze Whistle. This handheld whistle is loud, easy to use and allows coaches to coach verbally while still managing a scrimmage or running a drill.  It is also more pandemic friendly as you can wear a mask with it and also are not dealing with whistle drool etc.   I personally use it in camps, training and refereeing scrimmages like our Real Run program.
Your coach has a passion for the game that is infectious.  These dress socks can help let them tastefully show their passion with style!
Warning: no family member seems to buy in on this logic so wearing this shirt may or may not provide you with the authority you seek off the  court but will certainly provide some laughs along the way.
Basketball Coach Wives make a huge amount of sacrifices.   The incoming texts, emails, and logisitic challenges never end.  Your family often seems like a priority over hers… as the coach tries to manage  up to 45 kids in a program.   Make her feel appreciated with this small gift for all the sacrifices she has made.  And where on Earth is the Basketball Coach's Husband shirt?

Even the coach that appears less than sentimental loves his teams.   One of the best gifts is this basketball and having the team break out a sharpie to all sign the ball.   It goes great in the coaches office, her home or maybe on a shelf running the span of their garage if they have been coaching for years.  Make sure you get the autographed basketball display holder below to go with it!
Critical to keep the autographed ball looking classy and also safe from being ruined.

Your coach works late into the night, and this LED light can keep the mood playful and thematic.   I have not actually used this light, and I think I would need the "I'm the Coach, That's Why Tshirt" if I placed it on my wife's nightstand…. but April Fools is right around the corner.
I have used several clipboards, not because they get slammed to the floor but because I have a superpower capacity to leave them behind.  Some coaches must worry about the opposition finding their secret play diagrammed… but you need to have execution success to worry about that.
Gifts Under $50 For Basketball Coaches
This is the classic and used to be very difficult to get a hold of.   The brass corners help durability immeasurably for the coach who tends to "drop" their folder.   Not going to mention any names, you know who you are.
This is a great alternative to the NBA Folder above and can connect for the more college focused coach.  I have had both and this one is my personal favorite.
The perfect gift for the basketball coach who loves people and wants to help them grow.  This word means so much to them.   It is who made their lives better and who they aspire to be each day.
For the "best" basketball coach.  Apparently they only made one mug for the "best.'   And yet there are supplies available!  You can get them for your assistants and write "Second" in front of best with a white sharpie.  🙂
Coffee is the lifeblood for many coaches who burn the candle all night thinking of ways to improve our young people  and their team's performance.   Personalize their coffee cup so they have a nice touch to start their days.  Great way to touch your Coach's heart every day.
As mentioned before… there is no higher title a coach would prefer to be called.  Not your Majesty, not your Honor, not Boss.  For some, the exception might be Mom or Dad.   Get this ordered and also have the team sign.   Beautiful gift from the heart for a shelf in the office!
Okay kids, put down the Tik Tok long enough to use that camera on your phone to take an informal team photo ASAP and take it to Walgreens etc to get the picture blown up and frame it here.  You got this… do it tomorrow!
Great Gifts For Basketball Coaches Under $100
We mentioned coffee as the lifeblood of many coaches.   This can go perfect in the office, near the court (but away from those bricklayers who seem to hit everything but the net.)  It can also be great in the bedroom to help a coach wake in a luxury touch.   Enough for single serve or a whole pot.
Gifts Ideas For Basketball Coaches Under $250
I knew a coach who would never lend us his pen.   He told us a team got him this Montblanc and it was very special to him because he knew each player chipped in and he felt like it kept that team with him forever.   Again, a coach does not typically treat themselves to such a luxury item but if the team parents pass the hat, this can be an affordable luxury that tells the coach they are special.
These are great if a coach needs to block out all the noise and get some quiet time with their own headspace.  I have a pair of these and love them on plane rides and more!!  If you think your coach would prefer the Air Pods… get them here.
I love these.  I see so many kids trying to work out with AirPods and my kids do love those.  I personally feel the bass on these is far superior and they don't fall out of my ear when I exercise.  Perfect for listening to Old School Hip Hop without having your players make fun of you.  Also good for Zoom calls and your favorite basketball podcast from Chris Oliver.  (That one time last year.)
Some coaches prefer a more dressy watch and this watch hits the compromise between form and function.  I love Citizen watches because of the titanium bracelet that is both light and durable.  My last Citizen watch lasted over 20 years and I have not found a better watch at this price range or higher (I have not exactly been wearing Rolexes.)  Their Eco-Drive system requires no battery replacement due to solar power and it is a highly reliable timepiece with a second hand coaches require.  It is waterproof and looks good with either a suit or a t-shirt.  That versatility is valued by  coaches and his/her loved ones who like them looking sharp.  It is currently on sale and if 12 players chip in it can be as little as $15 per player.  Citizen makes great watches for women and we also see many women wearing mens watches now so glance around the options.
Basketball Coach Gifts Under $500
I have found these JBL portable speakers to be top quality and have a good bass end.   I recently ran over their JBL Extreme speaker with my Honda while we prepared for an outdoor bodyweight strength for basketball bootcamp.  The Extreme series seems to be discontinued, but this looks like most comparable as gift .  These are awesome to bring to practice or on the team bus.  Great for lunch outside during the tournament or in the basketball weight room.

Coaches watch a lot of video and a big screen TV can help them pick up things on the basketball scouting duties a laptop will not.   This would go great on the wall in their office or if they have life outside of basketball in their own home.  She will appreciate this gift that helps her help her team.   This Smart TV has Alexa built in and many next gen apps available to it all for a low price and a reliable brand.
Managing time is often the most challenging aspect of a basketball coach's job.  This watch helps me to receive texts from late or sick players without checking my phone during practice.  It allows me to not carry a stopwatch so I can time players.  The vibrate feature allows me to set a timer to keep me focused on the task and the agenda. It allows me to dictate a note for future consideration during a practice without running to a notebook.   The truth is many basketball coaches consider this an expensive luxury item for their kids… but not themselves.   Coaches can really make their practices more productive and less stressful with this watch and I love mine.
Under $10,000 🙂
This is a great luxury item that a coach is unlikely to splurge on themselves.   They can use it for their family or for their team, or perhaps for the girls night out (yes female coaches like a Yeti too.)
Gifts For Basketball Coaches That Need A Life Outside of Hoops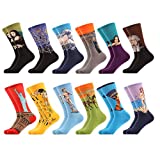 WeciBor Men's Cotton Crew Socks, 12-Pack
Have a coach who has a sense of style for the arts?   These make a perfect gift set and will help you smile as you see their socks while they jump around the sidelines during games.
Rocketbook Smart Reusable Notebook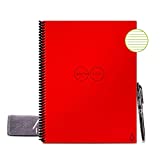 Your coach love to keep track of ideas in a handwritten notebook, but never can find them later?  This notebook is perfect as it allows notes to transfer digitally.  Lightweight and good videos to help you learn the system.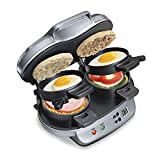 Hamilton Beach Dual Breakfast Sandwich Maker
Imagine how great a mood your coach will arrive to morning practice after he has had a great simple breakfast sandwich made painless with this awesome contraption.
Help your coach relax and unwind after your team has 30 plus turnovers and you see their blood pressure rise on the sidelines.   This smokeless fireplace is portable and looks sharp and will allow your coach to sit down with their favorite beverage and just chill as they watch the flames dance.  Also can be a nice way to help Coach connect with their family in a circle.   Innovative twist on a time honored classic.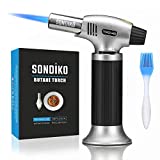 Sondiko Butame Torch $18.99
This is not to light a fire under less than motivated players for all the Bobby Knight disciples out there.   It is great for putting great finishing touch on burgers and other foods.  Chef Coach will be pleased.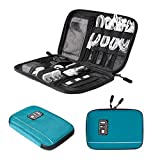 Bagsmart Electronic Organizer $14.99
Are you or your coach constantly struggling to find a phone charger?   There is a simple reason for that… they are constantly on their phone dealing with player and family needs, other coaches, logistics and their own family.   Help make their life easier by putting together this bag with some chargers and also cords.
You have a tough job looking for the perfect basketball gift for you coach, coaching staff or basketball coaching friend.   Let's hope this list has provided some information in making your job easier and saving you time.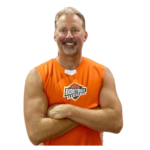 This article has been contributed by Chris Corbett.  Chris serves as the founder of Austin Youth Basketball.  His new project BasketballTrainer.com launches January where he hopes to connect ambitious basketball families to great trainers, camps, select teams and products.   He is also a partner in BasketballHQ.com, and Coachtube.com.   Chris looks forward to being a speaker for USA Basketball in 2021 and helping his own two daughters Ellie and Charlee achieve their basketball goals without driving his wife nuts.  Chris also looks forward to playing with his Vintage Team led by Tim Rice in the 2021 Galway Masters.