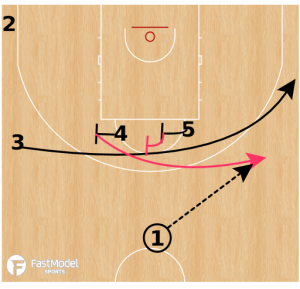 Two Man to man plays from FIBA U20 European Championship 2018.
My hope for you is that you can take actions and movements from these plays to fit into your system and the abilities of your players.
The plays were contributed by Sergey Tkachenko from Perm, Russia and currently a scouting coach for BC Parma Youth Under 21 team. to the FastModel Sports Basketball Plays and Drills Library.
You can also find out more about FastModel Play Diagramming software by clicking this link: FastDraw
Croatia U20 – Iverson DHO STS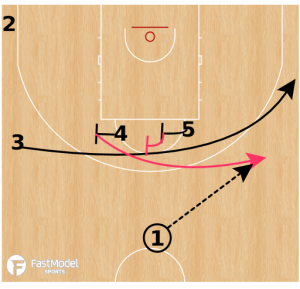 Play starts with double Iverson cuts by 3 and 4.
4 catches pass from 1 on wing.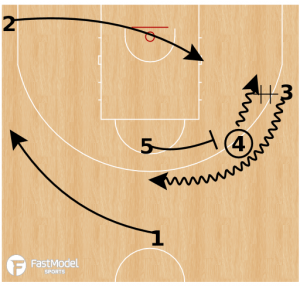 Pistol action (4 DHO with 3 and then PNR with 5) as 1 and 2 space.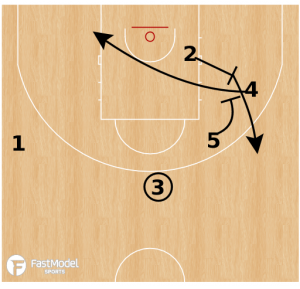 STS action with 2 as primary option, 4 in post as secondary option.
Turkey U20 – DHO Scissor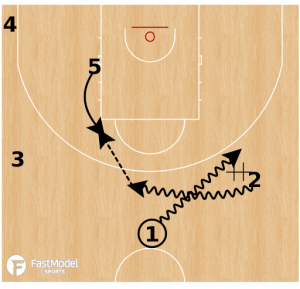 1-2 DHO to initiate play.
5 flashes to elbow and receives pass from 2.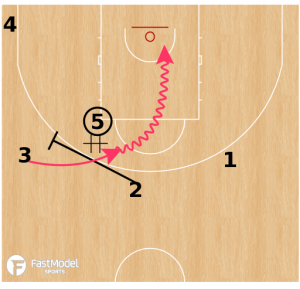 2 screens for 3, who takes hand off from 5 and penetrates strong to basket.