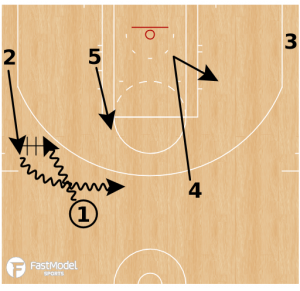 This play was contributed by Ryan Nguyen to the FastModel Sports Basketball Plays and Drills Library.
Ryan is a WHP Performance Analyst for Canada Basketball.
You can also find out more about FastModel Play Diagramming software by clicking this link: FastDraw
Set run by the Boston Celtics.
This is a counter out of the Boston Celtics "Swing" series.
Rather than 2 passing to 4 and receiving a back-screen from 5 for a shuffle screen, 2 dribbles at 4 and 4 back-cuts to the basket for a post-up.
After 4 receives the ball on the block, 5 sets a back-screen for 2.
2 cuts to the basket looking for a drop pass from 4 for a layup.
The point of the post is not that you have to take the play as is.
The hope is that you can take parts of this to include with what you do, or that this will stimulate thinking and discussion among your staff to find ways to enhance your current system.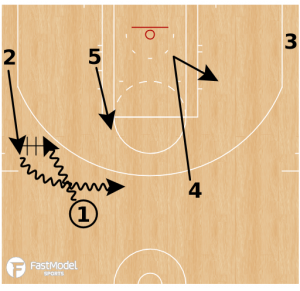 1 runs a dribble hand off with 2.
4 back-cuts to basket when 2 dribbles at him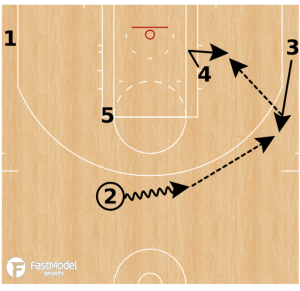 3 comes up for a catch from 2.
3 passes to 4.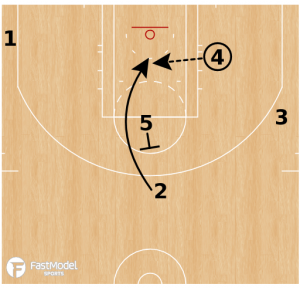 5 sets back-screen for 2. 2 cuts to basket.
4 passes to 2 for layup.