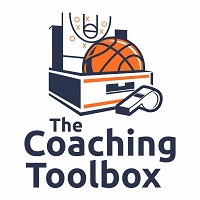 These three drills are from Coach Kevin Eastman. Kevin was a long time college assistant and head coach. He served as an Assistant Coach for the Celtics from 2004 to 2013.
At that time he made the move to Los Angeles with Doc Rivers and was on the coaching staff last year. This year he will be serving as the Vice President of Basketball Operations for the Clippers.
This video is a part of his 8 Video Coach Development 8 Course Series set which includes High Intensity Skill Development, NBA Drills for All Levels, Stimulate Your Offensive Thinking, Defensive Strategies and Teaching Points, Strategies and Philosophy for Coaching Success, Stimulate Your Defensive Thinking, Defending the Pick and Roll the NBA Way, A Champion's DNA.
The drills are designed to improve/measure toughness and give you some ways to condition with the basketball and in game like movements and clock situations.
Coach Eastman's 8 video course bundle is on sale as our Black Friday special. Normally, it is $112, but it is on special for $75 through Monday at midnight Eastern Time. After that time, the price will return to normal.
You can find out more about this special price at this link: Coach Development 8 Course Series