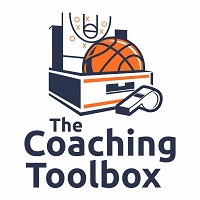 This post is a few years old, but has some good points to stimulate your thinking for what you can do to be most productive in your work to improve your program this summer.
More takeaways from my latest reading on Texas A & M women's assistant Bob Starkey's HoopThoughts. If it is not on your regular reading list, I recommend to add it. There are great articles on all aspects of coaching basketball.  I am not suggesting that coaches at all levels have the time and resources for such large improvement projects, but I think we can all come up with some projects that will help our teams improve.
"I'm a big believer that championships are won in the off-season, as must would agree.  But many think this is only conducive to players.  In fact, what coaches do in the off-season is often more important in the improvement or decline of their program." Bob Starkey
Notes on Brad Stevens:
Brad Stevens summer laid the groundwork for the Celtics' 15-win improvement and playoff appearance this season (204-15). It was a thorough plan rooted in research.
"I just kind of think of things I'd like to know, and I embark on a project," Stevens said. "Sometimes they end up being worthless, and sometimes they help you. But it's important to analyze, work, and scrutinize. Be critical of yourself, and start there."
When looking back at 2013-14, Stevens knew the Celtics had faltered late in close games. In the final five minutes of contests in which the score differential was 5 points or less, the Celtics had a net rating — offensive rating subtracted by defensive rating — of -25.4, 29th in the league. Furthermore, in those situations they were averaging 16.1 turnovers per 100 possessions, the 28th-worst mark in the NBA.
The Celtics had not executed down the stretch and Stevens wanted to know why. So he began analyzing every possession in the last five minutes of every Celtics game that year.
There are generally about 200 total possessions in an NBA game, and the rate typically increases in the last five minutes because of fouls, so Stevens probably analyzed well over 1,500 plays.
"I broke down every possession in the smallest of details," he said. "It was the most arduous — well, maybe not arduous, because it's not real work compared to what some people do for a living — but it was the most boring yet helpful thing I probably did last year. It helped me figure out a lot.
"When you're not in the season, you detach emotionally and you can see what guys are and aren't doing, what guys struggle with, what you could have done to help them be successful and how you can be better moving forward."
At the start of this past season, Stevens presented his findings to his players. His message was simple: You're closer than you might think.
"He put it to us in a way that gave us confidence, that if we do these few plays a little bit better, it could result in making the playoffs," guard Evan Turner said. "It gave us an idea of how slim the difference is between having a successful season and not, and we realized they were fixable mistakes."
This season, the Celtics improved their net rating in late-game clutch situations from -25.4 to -7.5, and they lowered their turnover ratio from 16.1 to 12.6.
Stevens's offseason focus was not solely on his players. He also identified about 35 stars from around the league whose games he admired. Then he assigned groups of them to his staff — also taking five for himself — and asked his assistants to dig in.
"We studied them inside and out," Stevens said. "What made them great? What were their flaws?"
Assistant Micah Shrewsberry was tasked with analyzing guards Damian Lillard, Kyle Lowry, Tony Parker, and Ty Lawson. He said the project helped identify traits that they could pass on, and it also gave the Celtics a head start on individual scouting heading into the regular season.
The notes were taken from an article that was written by Adam Himmelsbach for the Boston Globe and you can read it at this link.
PLAYERS & COACHES: ENJOY & EMBRACE THE GRIND
Bob Starkey
Too many of us, young coaches included, want to be the overnight success story.  Players want to excel without executing…play without preparing…position without persevering…acquire without acting…take a test without the test of time…control without concentration.
Coach Dale Brown called it "the instant gratification syndrome" — some refer it to a "microwave society."
I have been blessed beyond belief to work with some of the games greats — players and coaches that achieved the maximum benefits of a dedicated lifetime.  In studying these people I have found one thing in common.
It's not that they worked hard — though they did.  It's not that they overcame adversity — though they did.  It's not that they did the little things necessary — though they did.  It's not that they did the things they didn't enjoy — though they did.
It's the attitude in which they did it all.
They truly great ones — on a daily basis — over the LONG HAUL — not only do all the above but they actually ENJOY and EMBRACE the GRIND.
They no doubt groan when they roll out of bed at 5 AM in the off-season, but when they get to the gym, the track or the weight room, the adrenaline kicks in because of the incredible desire they have to excel and the knowledge they have of what it will take to get there.
These thoughts came to me as I read "Sometimes You Win, Sometimes You Learn,"by John Maxwell in a plane jetting across the Southeast this weekend.  There was a poem in the book titled "Climb the Steep" by James Casey:
"For every hill I've had to climb
For every rock that bruised my feet
For all the blood and sweat and grime
For blinding storms and burning heat
My heart sings but a grateful song
These were the things that made me strong."

If you coach, ENJOY and EMBRACE the GRIND.  Take the road less travelled. Push yourself beyond all limits.  Are you finding time to read — blogs, books, magazines?  Not enough time?  Kevin Eastman is an assistant in the NBA and he finds an hour each day simply to read — and GROW!  I can't even begin to imagine his time constraints — which is why he reads at 5 AM each morning.
Are you watching video…not just on your team but other teams…do you have teaching DVDs to study and learn.  Are you attending clinics…working camps…do you have a circle of influence of coaches and people you respect that can take you to another level.
Continual learners…continual teachers!
I am not a smart guy by any stretch but I do work extremely hard.  I have for over 30 years and I'm scared to slow down.  I'm reminded of the Steve Nash quote: "If every basketball player worked as hard as I did, I'd be out of a job."  I feel the same way as a coach.  If I stop working..It I stop studying the game…If I stop learning  —  then the smarter coaches will pass me up — gotta keep working.
I heard Kelvin Sampson at a clinic about a decade ago when he was still at Oklahoma and he said, "All coaches have great energy at practice for the first two weeks.  But then a lot of 'em lose it.  They get a little tired or a bored.  The best know how to sustain the energy."
As a coach, we are more than two weeks in — are you still humming along?  Still bringing the juice as practice?
ENJOY and EMBRACE the GRIND!