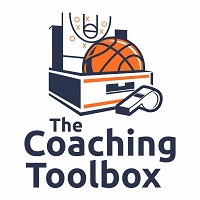 A Champion Believes
By Jeff Smith
Former University of Dayton Women's Basketball Asst Coach
Poem was written in 1990 prior to Notre Dame MCC Conference
Tournament game. UD lost in final seconds to the national power.
Sometimes we stand in awe,
Of the foe of the critics tout,
Never realizing our full potential,
'Cause our hearts are full of doubt.
The greatest preparation is meaningless,
If the heart is not part of the plan.
So don't even step inside of the lines,
If you don't believe we can!
Skill is an important commodity,
Essential to every endeavor.
But champions are not always the more skilled,
Or more agile, strong, or clever.
The champion is made of characteristics
Vital to all he achieves,
But he stands apart, because in his heart,
The Champion simply believes.
The Competitor
By: Jeff Smith
Former University of Dayton Women's Assistant
Currently Head Boys Basketball Coach Madison High School
(Middletown, Ohio)
He is a fearsome sight
To each opponent who sees
The fire in his eyes,
The bloodstains on his knees.
He's five foot seven, or six foot nine
Night in, Night out, – he'll lay it on the line.
A half-step slow or Tim Hardaway quick,
The one who plays when physically sick.
Hustle is his talent,
His trademark in the sport,
He garners every loose ball,
That falls upon the court.
The headlines my elude him,
The writers misspell his name,
He doesn't care, he loves to play,
With great passion for the game.
The tenacity of a pitbull,
The exuberance of a pup,
When you come to play this guy,
You'd better "lace 'em up."
The second and third effort,
Help secure the bound,
He preserves the one point victory,
As he hears the buzzer sound.
Sweat drenched hands extend skyward,
Winning is the way he lives,
He wipes his face and smiles,
Knowing he had nothing left to give.