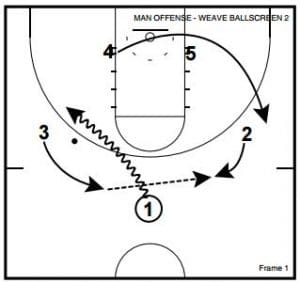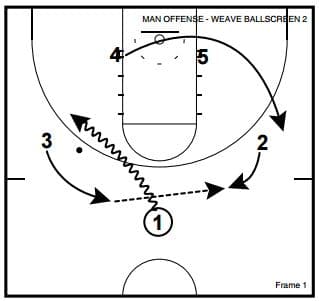 These plays are quick hits to run against a man to man defense..
It is from an old Xavier Men's Basketball Newsletter.
If you are interested in subscribing to their newsletter, you can do so at this link: Xavier Newsletter
You might not be able to run the entire play, but possibly a few of the cuts, screens, and principles can be applied to what you already run.
There are links to other plays from Xavier newsletters at the bottom of this post
Diagrams created with FastDraw
Weave Ball Screen #2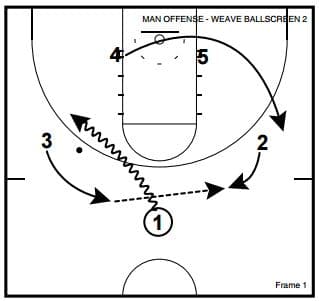 1 Dribble Flips w/ 3.
3 Reverses to 2.
4 Cuts Filters to Opposite Wing.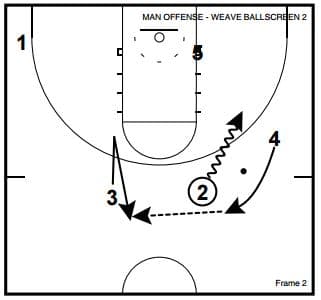 2 DHO's w/ 4.
3 Replaces Himself.
4 Reverses to 3.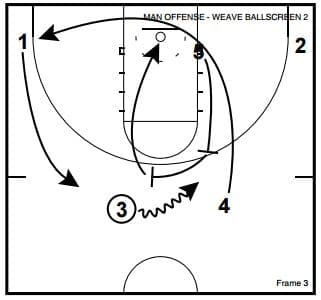 5 Sets Backscreen for 4.
5 Sets Ballscreen for 3.
5 Rolls to Basket.
1 Replaces 3.
Weave Pop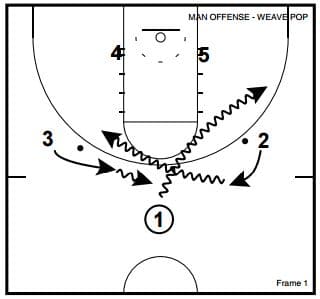 1 Dribble Flips w/ 2.
2 Dribble Flips w/ 3.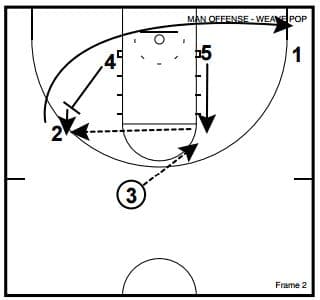 5 Cuts to Elbow.
3 Passes to 5.
4 Sets Backs screen for 2, then pops to the arc.
5 Skips to 4.