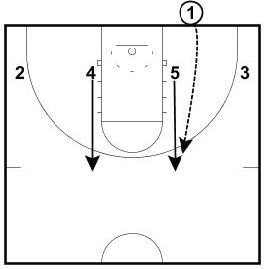 This play is from the November 2013 Arizona Basketball Coaching Newsletter..
This play is designed to be run against a man to man defense. It features three opportunities to get the ball inside.
If you are interested in subscribing to the Arizona newsletter, email your
1) name
2) School/Team
3) Coaching position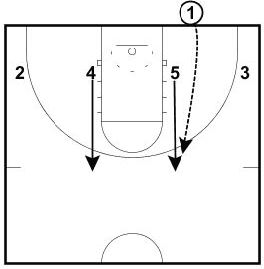 Starts out with 4 players across the top of the blocks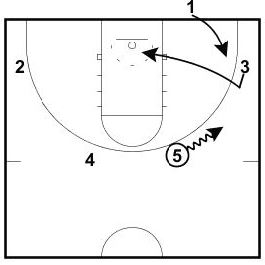 #1 Inbounds to #5
#3 cuts to the block
#1 moves toward #5 for the hand off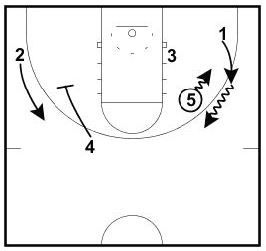 As the handoff occurs, #4 screens down for #2
The frame below is another option called "Reject"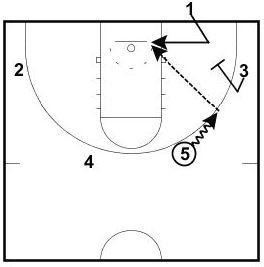 This frame is another option called reject.
#1 reject the screen from #3 and cuts backdoor with the floor spread