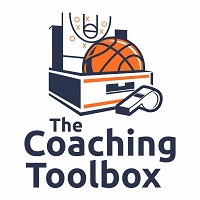 I received this from Coach Phil Beckner in the June issue of the Weber State Newsletter.
All coaches know the importance of effective leadership within their team. Leadership can be provided vocally and through actions, and both forms are proven to be effective in different instances.
Teams are driven by their leaders and the examples that they set and communicate to others. As coaches, we sometimes forget that the leadership from our players is just as, if not in some cases, more important to our team than our own guidance and coaching. This is why it is vitally important that we work to develop strong leaders within our team.
Some players are naturally born leaders who come into our program with all the traits and desire to do whatever it takes to help their team be successful. Other players need time to develop and learn what it takes to lead. What you do with your team in the off-season can be very influential for these types of leaders.
Alan Stein wrote an article entitled, 5 Steps to Being a Great Leader, in which he listed the steps as being:
Learn from your mistakes
Lead by example
Put others' needs first
Have confidence
Set a high standards.
Coaches can use all of the workouts, practices, and games that occur in the off season to encourage these steps to their players. For players who are already established as leaders on their team the off season is an important time for them to set the team standards and build trusting relationships with the new team members.
Duke Coach Mike Krzyzewski believes that character is key to leadership and the close relationship that a coach and his leader build in the off season will be
important during a tense moment during the season. A team's best player will have a lot of influence on that team and it is important that a good relationship is built with that player to ensure that their influence is positive.
The more you help them develop and become secure leaders, the easier it will be for them to share their leadership and empower others. Look for instances this summer to test, strengthen, and determine who the leaders of your team are. Make it a point to build the leadership in your team both on and off the court, because leadership is too valuable to your team's success to wait for the season to develop it.
The Coaching Toolbox has hundreds of resources for coaching basketball including basketball practice, basketball plays, basketball drills, basketball quotes, basketball workouts, basketball poems, and more!