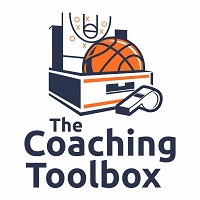 These free throw games can give you some ways to practice shooting free throws that break up your routine and add a change of pace for summer practices and camps.
Make 25 without missing two in a Row
Cant miss 2 in a row
If you miss 2 in a row, you have to swish the next shot to stay in
Run if you fail
4 Up
Split into teams–teams take turns shooting free throws
Players get one free throw, then rotate shooters
1 team has to get 4 shots ahead of the other team
Each player needs to mimic the shooting motion (even if you are not shooting)
Push ups for losers
Beat Steve Nash
Make a FT = +1 Miss a FT = Nash +3
1st one to 10 wins
FT Point Game
Make 4 pts with 3 FT shots
1 make = +1 point
1 swish = +2 points
1 miss = 0 points
Can split into groups of 1, 2 or 3
+2 -2 FT
Swish = +1 Miss = -1 Make with rim = 0
Goal is to get +2 before -2
16 FT in 6 Minutes (1-and-1 situation)
Miss 1st FT you run a killer (5 dribble max on the length of the court)
If you miss the back end of the one and one, you run up and back 2 times with the ball
If you make both FT's, you have 1 sprint up and back with the ball
Note: you can also use NO rebounder
To win you must make 16 free throws in the 6 minute time frame
Team 1-and-1
1 at each basket
Shoot the front end of a 1-and-1 FT —- set a team goal
If they don't meet the goal – team runs
Buy the Bank
Teams of 3 – Alternate shots
1 point for each make —- team accumulates points
Whoever misses accumulates those points
Cheer Free Throws
Take turns shooting Free Throws
If they miss, they run
Those not shooting clap and cheer for the person shooting
If someone is not cheering, team runs
Bubba FT
Bubba = 75 Team = 73
3 people per team – all get 1 shot attempt —- 1 point per make
Scrimmage
When a player is taken out of the scrimmage
Has to make 6 FT's in a row before he can come back in and play
Finish the Game FT Drill
Score is Home 44, Guest 43
All Players (starters and reserves) shoot a one and one.  Game is over after each player has shot.
Home Team scores a point on a make
Your Opponent gets 2 points for a miss
Players not shooting should line up on the lane lines while waiting to shoot or after shooting
You can change the starting score to challenge your team
These defense and rebounding basketball drills used by Bob Huggins and Larry Shyatt are from Coach Scott Peterman of the Men's Basketball Hoopscoop Coaching site.
If you are interested in adding to your Coaching Toolbox take look at what I believe is our best offer.

CLICK HERE to select from a list of more than 70 eBooks.