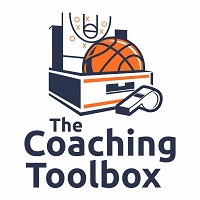 This came from the Xavier Basketball Newsletter
By Mike Dunlap – former HEAD COACH, CHARLOTTE BOBCATS, currently Head Coach at Loyola Marymount.
Let's go to work!
First, understand that in any given game free throws make up 25% of the total score.
Do you spend an equivalent amount of practice time on free throws?
If not, you can expect to see your team shoot under 70%, an unacceptable standard.
The following suggestions might assist in your team's improvement with free throw shooting:
1. Get a philosophy.
a. Know how you want your players to shoot free throws and insist that they shoot them a particular way (i.e. if they shoot over 80% then leave them alone).
b. Points of emphasis physically
1) Legs: You shoot with your legs (i.e. every shot finished with player on tip toes).
2) Follow Through: Elbow points to rim and hold gooseneck for count of two EVERY TIME.
3) Eyes: On target at all times.
c. Points of emphasis mentally
1) Breathing: Teach your players that breathing is an important vehicle in relaxation.
2 ) Visualization: The player should see himself making the shot before he steps to the line.
2. Get a system that you can incorporate into your daily practice.
a. Post a list of your players in the gym weekly. Require them to make a minimum of 25 free throws before and after each practice. Each player must record how many shots it took him to make 25 shots; the players begin to take responsibility right from the first practice; the players can all quickly see the progress they are making; certain players will ultimately realize that they need your assistance.
3. Practice time allotment to freethrows must remain consistent.
a. Be committed to shooting freethrows for a certain time each practice; be committed to demanding absolute concentration as players and coaches have a tendency to relax during freethrow segm ent sin practice; be committed to varying your freethrows, constantly competing against others and thems elves, and have some freethrow games thrown in there so that your players have some fun.
4. Make a big deal out of free throws.
a. Pick times during practice to stop everything and put a player at the free throw line. Tell the team that there is no time on the dock, one and one, and your team needs to hit both in order to beat your biggest rival. If he should miss, make the whole team run a suicide. The team quickly understands that a missed free throw huts the entire squad.
b. Occasionally bring in a reward for the best free throw shooter of the day. The point here is to spice up free throw shooting while stressing importance.
c. In your locker room you can post previous outstanding free throw shooters as free throw shooting should become part of your tradition. We all have our own ideas about how a free throw should be shot. All I am suggesting is that it is an area we can improve on with a little more thought, and certainly, the rewards will be worth the toil. Regardless of your talent, this is an area where a coach can have a tremendous influence and can steal a few extra wins.
Free Throw Drills
As a coach, you must teach your players how to concentrate and constantly challenge them. Hence, we set up drills that put them at a disadvantage or pressure situation.
Drill #1
5 point game
a. 5 points for a swish (no rim).
b. 4 points when ball hits any part of the rim.
c. 3 points when ball hits both sides of rim.
d. 2 points when ball its nm three times, rattles, etc.
e. I point when ball rolls around rim or hits backboard.
f. 0 points for a miss.
* Now the shooter must concentrate not only on making the shot but also on how he puts the ball through the cylinder.
Drill #2
The Lap Game
a. Divide your team into two, three, four, etc. groups.
b. Each player gets one shot.
c. If the first player makes his shot and the second player misses, then the player who misses must sprint a lap.
d. If the first two players make their shots but the third misses then he runs two lap and so forth,
* A good game because pressure steadily increases on the players as shots are made.
Drill #3
The Basket Game
a. Each player must make a free throw at each basket in the gym consecutively or he must start over b. You can name any number you want).
* Breaks the routine of the shooter and force the players to adjust.