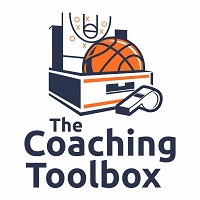 Building a substantive, lasting culture in your program begins with team leaders and creating common experiences.
Author Quin McDowell, founder of AreteHoops.com
Players naturally gravitate into smaller groups within your program — your job is to make them want to spend time as one unit.
"Culture" is a buzzword in basketball circles today. As coaches, we need to go beyond buzzwords though and dig deeper at how to forge a winning identity.
Put simply, your team lives and dies by the culture it creates. The benefits of culture are obvious: togetherness, selflessness, chemistry and continuity are the intangibles you want to foster.
It's not easy at the high-school level due to yearly turnover and players spread across three teams (freshman, junior varsity, and varsity), but you can do it by following these three steps.
1 Create Collective 'Buy-In'
When embarking on a team-culture mission, begin with a list of core-identity values, which remain consistent from year to year (i.e. hard work, toughness, excellence). Then, you need 100 percent "buy-in" from your team leaders so they take an ownership of these values and pass them along to their teammates.
To create "buy-in," sit down with your leaders before or early in the season and have them develop a list of standards reflecting the core values. An example is if a value is "toughness," then a corresponding standard is "do not allow offensive rebounds." Encourage the team leaders to come up with a visual reminder of the standards, such as a poster to hang in the locker room — and have all team members sign it so they take some ownership as well.
At this point, the leaders enforce this standard. If a player at practice misses a boxout and allows an offensive board, the player completes 10 pushups. While you are the team's rule maker, it's the team leaders who are most effective in upholding standards.
2 Create Mentor Relationships
Culture only grows when the team comes together as one. Sure, it's natural for players to segment into their own groups (age, ability) but work hard to encourage cross-pollination among all team members.
Start with the older players. Assign your more experienced players a "little buddy" within the program. While mentoring is important, make this relationship competitive as well as the younger player attempts to earn respect. Have a shooting competition pitting veterans against their little buddies.
Have older players show they care about the next generation by forming a tunnel and banging fists with JV players as they exit the locker room just before a game.
3 Create Memories
Shared experiences bring teams closer and begin to build a tradition in your program as stories are passed from one
generation to the next.
Take a camping trip. Plan an "amazing race" around campus. Go bowling. Have a pie-eating contest after practice. Study your team's personality and go with experiences not seen as corny or forced.
Creating memories (particularly ones off the court) allow for nuanced relationships to develop, which makes for a stronger team and more dynamic culture.