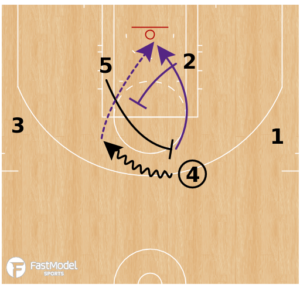 These 2 screen the ball screener plays were contributed to the FastModel Sports Plays and Drills Library by Tony Miller.
Tony is the men's assistant basketball coach at Bob Jones University in Greenville, SC.
He is also the host of A Quick Timeout Coaching Podcast.
Coach Miller's Twitter handle is @tonywmiller
The plays were posted at:
Austin Spurs-BOB – FastModel Sports.
and
Agua Caliente-BOB – FastModel Sports.
You can also find out more about FastModel Play Diagramming software by clicking this link: FastDraw
Los Angeles Lakers – UCLA Spain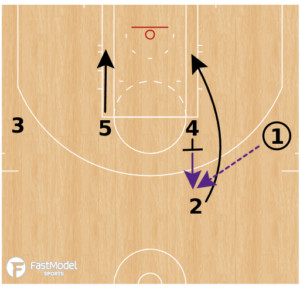 2 runs off 4's screen;
4 then pops;
1 passes to 4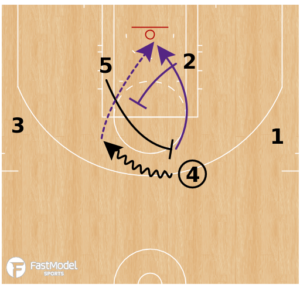 5 ball screens for 4;
2 back screens for 5;
4 passes to 5
Baskonia – DHO Spain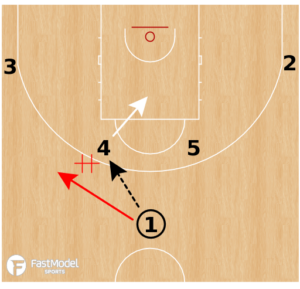 1 passes to 4, who immediately passes back to 1
4 moves towards the middle of the lane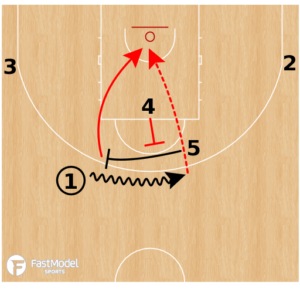 5 sets a ball screen for 1
4 back screens x5 as he hedges on 1
1 passes to 5