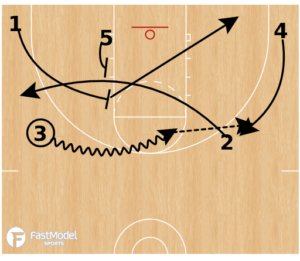 This man to man quick hitter came from the following pages of the FastModel Sports Plays and Drills Library:
Spin elevator – FastModel Sports.
You can also find out more about FastModel Play Diagramming software by clicking this link: FastDraw
Contributed by Zach Weir:
This is how Coach Weir described the play:
This is a good set to use if you need a 3 during the game or as an ATO.
This is also an easy set to implement when using dribble drive motion.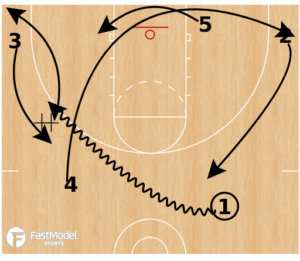 4 cuts through opposite
1 cracks the 3 point line and pitches to the 3
5 moves opposite the 4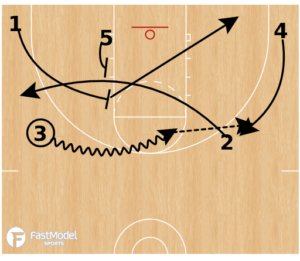 2 cuts blurs into an elevator
3 attacks nail off the blur and kicks to the 4 lifting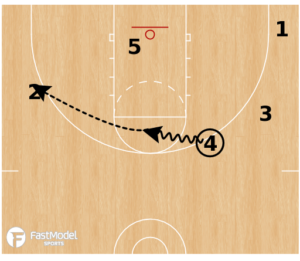 4 hits 2 for the shot