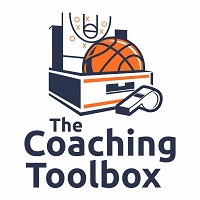 These are some of the notes presented by Dean Lockwood. Dean is currently the Associate Head Women's Coach at Michigan State. He was an assistant in the Tennessee Women's Program for 15 years. He was also an assistant in their men's program for 5 years. In between those stints at Tennessee, he has been the men's head coach at Saginaw Valley State, and Northwood University.
It takes more time and thought to plan practice to make it as competitive as possible.
Players must be held accountable for competing, but it is the coaching staff's responsibility to set the tone.
The UT staff will not accept a player not competing–it is one of their non-negotiables
What do your players say are the most important things in your program? At Tennessee one of those things is competing.
Competition is valued highly at UT because we all compete in life almost every day.
Competitors are harder and harder to find and to create.
Establish competition in practice early and be consistent.
Tennessee starts competitive drills and games the first day of practice
Emphasize supporting the players through the competition
Be precise and demanding about how you want your players to compete–specific time and score
Your entire staff must know what you are looking for
Competitive drills help to keep players from hiding in practice
Have something on the line a lot
Competitions keep the coaches from always being the "Bad Guy"
Don't stop a competitive drill to correct a mistake.
Don't stop the masses for the one–you can get that on player with a coach for your teaching
Competitive drills promote "readiness." There is a difference between readiness and preparation
Always recognize selfless acts made for the benefit of the team–example a screen that leads to a shot. Show
appreciation and respect for outstanding efforts. Include those types of plays in your film breakdowns.
Utilize peer pressure within your team
Have no more than 2 areas of emphasis for a drill. Everyone runs on unmet goals of emphasis. It is a team thing.
No missed lines on sprints.
Place a time on all running
Put pressure on seniors and veterans when their team loses in scrimmage or drills
If the first team is beating the second team in a scrimmage, switch scores and force the first unit to play from behind.
Put your best player with the 2nd team. Helps your first team practice playing without him or her, makes the scrimmage more competitive, and raises the level of play for your second unit.
Every competitive game is charted and winners get marks on a scoreboard in the locker room.
Some ideas for competitive drills.
Warm Up Drills: set a standard of execution. For example, if you run 5 star passing or a similar drill, set a specific number of passes that must be thrown and caught correctly and with no fumbles. If there is an error, start over. In layup drills, each player must make 2 from each side so that there are no misses–12 player team must make 48 consecutive layups or start over. You can come up with similar standards for your drills.
50 Pass Drill: Drill is to work on passing, catching, spacing, cutting. Defense can do anything regarding denying, switching, trapping. Players cannot make consecutive passes back and forth to each other except for a give and go. The offense is not allowed to dribble. No shots are taken except layups. The offense scores 1 point for each completed pass and 10 points for a made layup. With a turnover or the rebound of a missed layup attempt, the teams change who is on offense and who is on defense. The first team to 50 wins.
Spurs Drill: Starts 5 on 5 Half Court. If the offense scores, they keep the ball in the half court and play against the same defense. If the defense makes a stop, play it out in transition to the basket on the other end of the court. If that teams scores in transition, they get the ball in halfcourt and if they score, they keep and stay in half court. Play to a specific score that you establish.
Attack Cut Throat: Play Cut Throat, but the team coming on to offense sprints to half court. Tennessee plays it this way to promote an attacking offensive mentality and to prevent a back it out and set it up mentality.

Start at 2 Drill: To work on valuing each possession. It is a short, but intense game. Half court offense. The score starts at 2. Each basket or foul is a plus one for the offense. The defense gets a minus one for a stop. If the score of the drill gets to 4, the offense wins. If the score gets to 0, the defense wins. There is a consequence for the losing team such as running.
PGC/Glazier Basketball Clinics is a preferred partner of The Coaching Toolbox