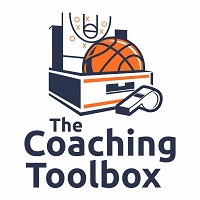 We use the traditional coach grabbing his arm at the end of a gameto signal that we want to take  an "intentional unintentional foul." We verbally say "ball" to communicate to our players to get the ball (and a clean foul in the process of making a play on the ball is acceptable), rather than saying "foul" which is going to be called intentional when the official hears you.
We teach our players in practice that we are not fouling, but that we are going to make a clean and aggressive play to take the ball away from the ballhandler.  We either want them to take the basketball or an get called for an unintentional foul.  There have been times when we have come up with the ball and not been called for a foul.  The situations we practice doing this are at the end of the first half with "fouls to give" before entering the bonus, "fouls to give" at the end of the game, needing to stop the clock to catch up at the end of the game, and fouling with three point lead to keep the opponent from taking a three point shot.  I do not believe in fouling just to foul when we have fouls to give.  We use them to be more aggressive in going for rebounds or loose balls and if we are beaten and are not able to get help.
Here is the link to the blog entry on: Fouling at the End to Preserve a Three Point Lead.
We do our best to instill in our players this mindset that our mission is to take the ball and if we get a foul called in the process it is okay because that stops the clock and forces the opponent to shoot free throws.  Hopefully, this "get the ball" mindset rather than the "foul" mindset has saved us a couple of intentional fouls through the years.
We also have a signal to call off our "ball call" by raising an open hand. We use this if we have caught up and no longer need to foul because hopefully if that is the case, the gym is too load for verbal communication. We don't take it for granted that the players know the situation or the score. Even if you are tied and you have been fouling, that is no reason to believe that the players know the situation and will react as you want them to.
The Coaching Toolbox has hundreds of resources for basketball coaching including basketball practice, basketball plays, basketball drills, basketball quotes, basketball workouts, basketball poems, and more!