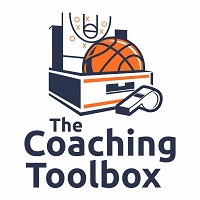 This post is an edited summary of a series of posts that Coach Brian Anglim made regarding ways of being intentional about getting to the free throw line.
A big movement in the basketball world has been the usage of advanced analytics. Author's such as John Hollinger and Dean Oliver have offered great insight into how games are won and lost. I first got into statistical analysis when I read the book "Basketball on Paper" by Dean Oliver. A big concept in this book is offensive efficiency, which is measured by calculating the number of points a team would score over a period of 100 possessions. It is a great way to measure how effective a team's offense is disregarding the pace of the game. For example, watching Georgetown might seem like a great offense but they don't seem to score much? The reality is they are a very efficient offense but they don't score a lot of points because they use so much clock they get a limited number of possessions. These types of advanced stats allow a coach to go beyond the scoreboard.
Digging deeper into these numbers we can hope to discover what factors create a great offense. Some interesting insights that I got from Vance Walberg, is the point value of different types of shots. For example:
Inside Shots: teams shoot 60 percent on these shots; being worth two points per successful attempt you get 1.2 points per attempt
3 Point Shots: teams shoot 35 percent on these shots, but being worth three points per successful attempt, you get 1.05 points per possession.
Free Throws: teams shoot .70 per free throw, when you calculate the value of two attempts you get 1.4 points per 2 shots

Mid-Range Shots: The percentage on these is barely higher than that off three point attempt. Let's say for this example our team shoots 43 percent from the mid range (which is high number), on a per possession basis they would score .86 points per possession.
Going through this exercise we can develop a hierarchy of the type of shots we are looking for from our offense. Free throws are by far the most efficient shot. So, it would stand to reason that should be the shot you are striving for. What types of shots are you trying to get out of your offense? The standard answer is open shots, but what type of open shots? Layups, threes, mid-range shots, or shots that give you a chance to get to the free throw line? We should be designing our plays, offenses, and teach fundamentals skills that lead to the three most advantageous shots – free throws, shots in the interior (which often lead to free throws), and threes.
Getting fouled is a mistake made by the defense, but there are a number of things that you can do to encourage teams to make this mistake. Not only by its points-per-possession value are free throws efficient but it puts teams in foul trouble, gets them into the bonus sooner, and also gives you a chance to score a three point play.
Here are some considerations when designing your offense to get to the free throw line:
1. Isolation actions
2. Low Post Attack
3. Driving Game
4. Transition Attack
5. Cutters
6. Offensive Rebounding
No single shot statistically has a greater effect on on-court offensive success than the free throw. Offensive efficiency needs to be seen not only in field goal percentage but in fouls drawn from the opponent.
Many coaches see the "foul line game" won with post play. I think this is a limited view as there are multiple ways to get the ball in the post/paint area. An idea I got from Don Meyer was to chart paint touches and how you got those touches. These could be from post touches, penetration, cuts, screens (curl cuts need to be an attacking cut), transition, and offensive rebounding. Big guys own that low box game but to have a balanced attack you need to also work on your penetrating "foul line attack".
Finishing Skills
The most basic layup is the speed layup. This is the classic inside foot, high jump off of one foot shot that players need to be able to execute full speed. It's the uncontested layup that we often see on the fast break. However most half court layups are contested and these are the type of layups that lead to three point players. You need your players to hunger for three point plays rather than settle for two.
Below I will list six different types of layups that will improve your player's ability to make contested finishes.
With all of these attacking finishes, the player needs to "finish strong". In my mind, "finishing strong" means that we are looking for contact so that we might play off of it. It means that we are going to have a strong grip on the ball, maintain a strong posture to handle the contact, and most importantly to concentrate solely on that finish and not even think about the hit we might take. Our players need to know what it is and practice being that type of player.
1. Reverse Layup – this is where we extend the ball to the other side of the rim, to protect against the shot blocker. We once again encourage the player to get a shoulder or hip into the defender and then extend to the other side of the rim. Players need to be able to make this shot with either the inside or outside hand depending on the defenses position. A big key to this layup is to extend up and outward in your jump. For speed layups we talk about taking off like a rocket, for a reverse layup we want to take off like a jet.
2. European Step – the European game has definitely invaded America. The "Euro Step" has become a staple of any advanced player. The European step is a direct step at a defender followed by a lateral step to avoid that defender. You get the defender thinking you are going right at him and then step laterally to avoid him and finish the play. Despite attempting to avoid contact I am constantly seeing players get fouled on this move, the the defender will often hip check the player.
3. Extended Layups – this is the layup where we extend our layup hand outward away from the defense. This is something we might do if a player is riding us on our hip and we need to move the ball away to make that finish. In this type of finish, we crave contact as it allows us to pin a player to one side of our body and use the extended hand to keep away from the defense. A great term I heard was to "lay the ball up with long limbs".
4. Power Layup – this is the where we get the shoulder of the offensive player into the middle of the chest of the defensive player. If we can achieve this position, the defender will have to go across the body of the offensive player to get to the ball. This is a great way to get fouled.
5. Inside Hand Layup – the "fundamental" way we teach layups is always with the outside hand, but sometimes we have the defender on our outside shoulder. Going through the fundamentals way would expose the ball. In this instance, an inside hand finish would be most appropriate, you see "Princeton" offense teams master this type of layup as there back cuts often lead to it.
6. Wide Layup – this is another finisher that doesn't lead to many fouls, but is a necessity to prevent defenders from drawing a charge. In this move we take a driving angle toward the post box instead of at the rim, this angle forces the shooter to extend his layup into a hook like shot. This was a type of finish that I first heard about from Hubie Brown, he referred to it as a running hook. The key to this type of finish is that we drop the shoulder so we can really extend the ball up. Here is a great video of the shot and how to drill it. He has some other interesting finishes as well.