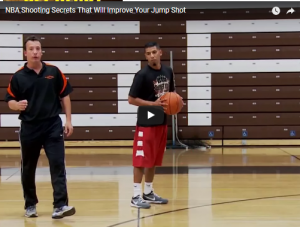 This video has some thoughts from professional shooting coaches as well as a breakdown of some of the NBA's best shooters.
I have posted some links to some basketball skill development drills below the video. Some of the drills are team drills and others are individual workout drills.
This is a youtube video, so please make sure that you are on a server that allows youtube access.
This video is from Coach Nick Hauselman of bballbreakdown.com who has worked under Stan Van Gundy, Sean Miller, and Stu Jackson.
Press the play arrow to see the video. Some things to think about as you work with your shooters. The video is 6 minutes long.