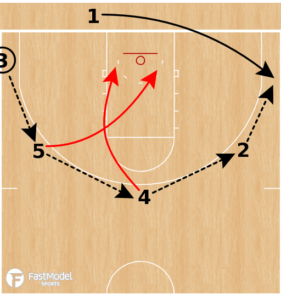 This post was contributed to the FastModel Sports Basketball Plays and Drills Library by Tony Miller.
Tony is the Assistant Coach at Bob Jones University.
This play is designed to run against a 2-3 zone defense.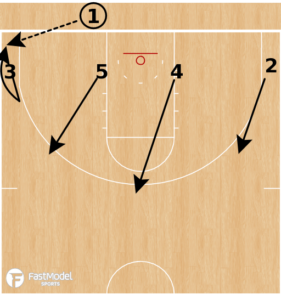 1 passes to 3.
5, 4, and 2 space to the perimeter.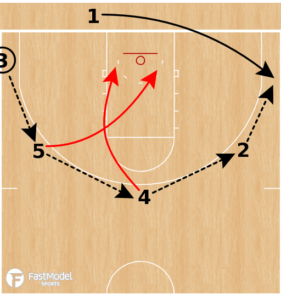 1 begins to move towards the opposite corner.
3 passes to 5.
5 passes to 4.
1 relocates to the opposite corner for a 3 point shot.