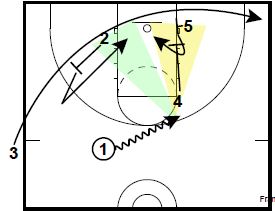 These two plays were submitted by Nate Hill, Assistant Boys Coach at Colonel Crawford High School in North Robinson Ohio.
They are a part of his new playbook (eBook format) Sideline Out of Bounds Plays Encyclopedia.
In all, Coach Hill has assembled four playbooks.
In addition to the Sideline Out of Bounds Encyclopedia, Nate has The Complete Guide to the Dribble Drive Offense, The Zone Offense Encyclopedia, and The Baseline Out of Bounds Encyclopedia.
You can find out more about each playbook by clicking here: Coach Nate Hill eBook Bundle

Box 5 Split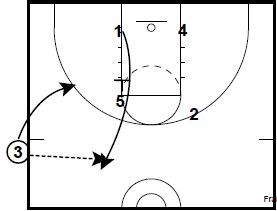 Box alignment and zipper cut
1 and 2 opposite block and elbow.
2 is the shooter.
1 makes zipper cut off 5s down screen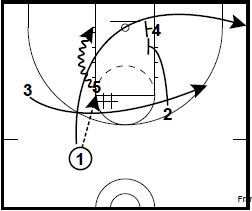 HIgh post split – 1 hits 5 at elbow.
1 cuts first off high post, then 3 goes second.
Option 1 – 5 hand offs to 3 and looks for 1 off double screen.
Option 2 – 5 fakes both hand offs, keeps it and attacks.
Box 3 Stack SLOB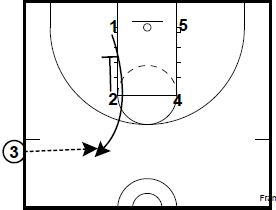 Box alignment.
Guards strong side.
posts weak side.
1 makes zipper cut off 2 down screen.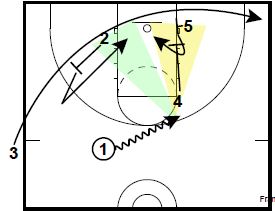 3 sprints to back side corner off 2's back screen (this is false motion).
1 attacks backside elbow, pivots and ball fakes.
2 calls for ball on wing, then goes backdoor.
If no backdoor, 5 curls to rim off 4's down screen.