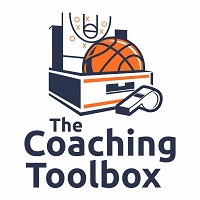 I wrote this as a handout for our players at Alodia Basketball Academy and thought it was worth posting on the blog as well.
In your individual workouts and as you play 5 on 5, make sure that you have a plan and a series of drills to expand these three areas of your game.  Our skills training sessions at Alodia are designed to help players be more effective in each of these areas, and to learn when to apply each in a game.
Three Point Shot:  Work to develop the ability to hit the three point shot after coming off screens and to relocate when the ball is dribbled into the lane or fed to the post.  You need to improve (through practice) your ability to get the shot off quickly, but without hurrying on all of your catches.  You do that by being prepared before you catch the ball, not by increasing the speed of your shooting motion.
Midrange Game:  If you can hit the three point shot consistently, defenders will jump, or at least come out of their stance, to challenge your shot.  Learn to believably shot fake the three-pointer and make a getaway dribble for a midrange shot, or to get into the lane for a "runner" or "floater."  Having the ability to hit that running shot in the lane is key as defenders in the lane get bigger and better when you move up the competitive ladder.
Driving Game:  Once you can hit that one dribble pull up shot, a helping defender will come after you, so you need to have dribble moves to beat that helper and get to the basket to score.  Attack the basket to score, and not just to draw a foul.  If you drive with the mindset to score (even if you are fouled), you have a much better chance of getting the basket and a free throw.  The other benefit of this mindset is that you might not always get the foul call, but if you put the ball in the basket, you don't have to rely on the official's call to score.
Make sure that you are consciously practicing each of these aspects of individual offense to be able to fit them into your team's offensive scheme.  Look for how and when to apply those areas in games and then evaluate the effectiveness of each and what you need to work on to improve each one.
Here are some things that coaches expect of their perimeter players:
Be aggressive and make good things happen for the team and your teammates
Be a leader.  Not everyone is a vocal leader, but anyone can lead by example.
Be a smart player.  Soak up everything your coaches teach you and study the great players.
Know what your coach wants done and give it everything you have to make it happen.
Encourage your teammates.  Be there for them if they are struggling.  Bring out the best in them.
Focus your vision under the net so that you see the whole floor when you have the ball.
Use your dribble to get out of trouble, not to get into trouble.
Make the easy pass and the simple play.  Trying to make ESPN type highlight plays gets you beat.
Don't pick up your dribble without a pass or a shot.
Never cross the half court line and pick up your dribble.  That invites double teams.
The Coaching Toolbox has hundreds of resources for basketball coachingincluding basketball practice, basketball plays, basketball drills,basketball quotes, basketball workouts, basketball poems, and more!