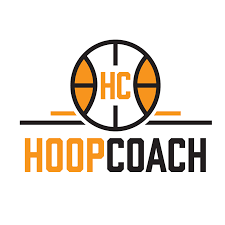 This article was written by Coach Don Sicko republished with permission. The original article appears at How Do You Organize Your Coaching Ideas?.
If you're like me, you have great intentions to organize all your thoughts in one place with an ongoing process and then let it slip away at various times. Everyone likely keeps various files and/or master lists of offensive sets and plays, defenses, practice drills, inbound plays, philosophical concepts, scouting reports and any other number of categories.
It's what happens after we get organized that messes us up-the day-to-day grind of our personal and professional lives. Just navigating through our busy days can be demanding enough, let alone chronicling every new thought or coaching nugget. There is always a lot of slippage when we don't take the time to record.
If you already don't do so, I'd like to suggest that you keep a daily written or computer journal to keep track of everything that you deem important. If you're familiar at all with the Boston Red Sox' right-fielder, J.D. Martinez, you know that he keeps a written journal of every pitch he's thrown in every At Bat in every game. It's difficult to argue with the success that he has had in the past two seasons. Obviously, there's a lot more to hitting than knowing a pitcher's "book" and tendencies, but Martinez"s systematic approach certainly has been significant, if for no other reason than to reinforce his own positive swing thoughts.
The number of ways to use one's journal are infinite- game and practice notes, personnel observations, televised game notes etc. An area that I would strongly suggest that you chronicle is what I would call "situations". In short, those situations would be ones you might come to have to later reconstruct for some reason. If you're also like me in this regard, there have been times I haven't had a better handle on reconstructing events and conversations when needed.
Now that you've kept a daily journal of your thoughts and impressions, it's always much easier to reconstruct them for addition to your master files or lists. The chances of slippage are reduced significantly and your recorded thoughts are much easier to gather when desired or needed.
How do you keep your thoughts and ideas organized? Let us know in the comments below.