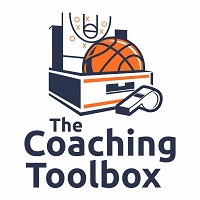 Found this in one of Creighton Burns' newsletters and really like it.
It was written by Eric Musselman. He no longer actively blogs on this site, but there is more great content at emuss.blogspot.com
Over the last 10 years, I've tried to make a note of every time a player said, "Coach always says…". I'd see an article, highlight it, and toss it in a file.
During that time, I've come across hundreds of examples across every sport. It's a simple reminder of what messages players retain and recall, sometimes years after they've left the field or the gym.
Here's a selection of them.
Coach always said…
"Nobody is going to outwork us, but nobody will have more fun either."
"You have to go out and find the best competition."
"If you are not doing it the right way, why are you doing it. Learn how to do it the right way and practice it the right way."
"If it was easy, everyone would be doing it."
"You'll be remembered by your last performance."
"They can't cut you if you hustle."
"It's not about how many times you get the ball, it's what you do when you do get the ball."
"Toughness is a skill."
"Don't let anyone know that you're frustrated."
"The only rankings that matter are at the end of the season."
"You can't think you're good. If you think you're good, you're never going to get better."
"Referees can't help you play the game, so don't change your style just to please the referee."
"You can't make chicken salad out of chicken s–t. You need the athletes and the horses to win."
"If you do the little things right you'll win."
"The more things you can do, the longer you'll be around here."
"What you put in is what you get out."
"You're six inches away from success." [Six inches is the distance between your ears.]
"Winning isn't like a light bulb. You can't just switch it on when you need it."
"You don't improve during the playoffs. You improve at practice."
"If you look good, you play good."
"If you want to be a champ, you have to surround yourself with champs."
"Let them have the excuses for losing. Let us offer the reasons for winning."
"The season is a marathon not a sprint. What matters is that our team gets better with each game."
"Fix the small problems and the big problems correct themselves."
"Don't leave the court on a miss. Always finish with the result you want."
"Life is a journey, not a destination."
"We either get better or we get worse. We never stay the same."
"Hesitate and you're dead."
"Offense sells tickets; defense wins championships."
"You have to go hard on every play because it could be the difference in the game."
"An excuse is the easiest thing in the world to make."
"Smaller players have to play meaner."
"I don't want excuses. I want results."
"What's a mismatch one way is a mismatch the other."
"Rest on offense. Use all of your energy on defense."
"In every crisis lies opportunity."
"The game doesn't teach character, it reveals it."
"You're a play away from starting."
"Games typically come down to five plays. You either make those plays or you don't."
"Find somebody you admire and try to make yourself like him."
"Keep your mouth shut and keep working."
"If you can't be creative on the basketball court, you should be a chess player."
"You have to rise to the occasion."
"The mental is to the physical as 4 is to 1."
"Just get better every game."
"You never have a rebuilding year, you rebuild within yourselves."
"Concentrate on effort; the results will take care of themselves."