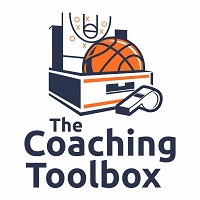 These basketball coaching thoughts came from Army Men's Assistant Zak Boisvert's PickandPop.net site.
Got a chance to spend some time talking/studying some some great coaches this past month. Below are the favorite things I stole:
Billy Donovan, Oklahoma City Thunder Head Coach: Character from outside the lines drives winning inside the lines.
Flip Saunders, Minnesota Timberwolves Head Coach: It doesn't matter what position he plays. He's a player. Good teams have guys that can play multiple positions. It makes them harder to guard. Besides, it's not what position you play. It's what position you can guard.
John Alesi, Baruch College Head Coach: On a flat hedge versus a midddle ball screen, bigs have a tendency to just keep on dropping (back pedaling). As that hedge man, you must stay parallel, string him out and hold your edge.
Bobby Petrino, Louisville Head Football Coach: Feed the peasants during practice. Get everybody reps, develop guys, spread the ball around. But in-game it's about getting the ball to the guys who you trust to make you your money (get the ball to your playmakers).
Stan Van Gundy, Detroit Pistons Head Coach: If you sit back and look at the teams that are really good defensively, you see length. That length makes a huge difference what you can do defensively.
Mark Daigneault, Oklahoma City Blue Head Coach: The pros are different. In college/high school, if you slip on player development and focus on the technical, your players are simply never going to be good enough. You'll execute but the players simply won't be good enough to get you to the top of your league. Never forget the development side, never neglect to teach.
Micah Hayes, PGC Basketball: If you had enough time to shot fake, you had enough time to shoot.
Pat Clatchey, Mount St Joseph Head Coach: Sometimes the best thing you can do for a young player is give him someone to look up to. Maybe you're telling a JV kid he reminds you of a varsity kid when they were the same age, maybe it's texting one of your starters to watch an NBA/college star closely.
Mike Young, Wofford College Head Coach: Stress to your players the importance of BLOBs. There are around 6 points available each game. Make sure your players understand that being good in this area can make the difference between winning and losing.
Jared Grasso, Iona College Associate Head Coach: Make sure as a coaching staff that you are always talking about to your guys about the importance of work ethic, the shape you need to be in, and the importance of daily work.
Chris Harney, St. Mary's Head Coach: When playing zone, you must be be faster going in (retreating as ball is reversed away from you) than you were coming out (to closeout).
Chip Kelly, Philadelphia Eagles Head Coach: If your system isn't a QB-friendly system, get a new system.
John Gallagher, Hartford Head Coach: The longer you go in the season, the smaller you play (in order to get your best players on the court).
The following are more bullet points from the Billy Donovan Player Development Article.
Individual instruction is a year-round project at Florida. If you're only running skill sessions outside the season,
your players' games will suffer.
You CANNOT rely on your practices to keep your players' skill sets polished. Do yourself a favor and chart how many shots your guards get up during your next 2-hour practice.
Chart everything during individual instruction.
Post all shooting % numbers (post daily-weekly-yearly)
Great to be able to point to tangible evidence when trying to explain to a kid why he's always open.
We don't want to put our players in a box, but we want them to have a realistic understanding of where they're at.
Hates shooting for the sake of shots ("Getting shots up" makes me sick)
Competitive pressure or goal pressure
Game speed + charting of all shots taken!
If there are 2 or more players in a drill, the players pass (coaches don't)
Bad passes take guys out of their shots
Throw to inside shoulder
We want to fatigue our shooters.
"Beat the pass"…shot-ready
1:00, make as many shots as you can (whether it's from one spot or going back-and-forth between two spots).