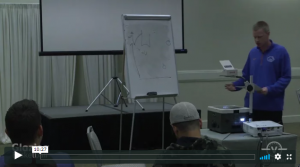 By: Phil Beckner, former Boise State Assistant Coach
Coach Beckner began his career at Weber State and still works out Damian Lillard in the summer.
He has also coached in the NBA G League and on the Nebraska Men's Staff.
This video was filmed at the PGC/Glazier Spring 2016 Chicago Clinic.
If you want the best in basketball education, then you need to attend the PGC/Glazier Basketball Clinics this Spring!
They've changed the coaching clinic game forever with more topics, superior speakers, and a staff pass that includes unlimited coaches from your school.
Make sure that your sound is on.
Click the play arrow to view the video.
Phil Beckner: Game Level Skill Workout Progressions