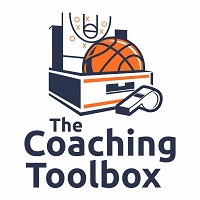 This article was written and submitted by retired High School Basketball Coach Dave Millhollin.
Coach Millhollin is known throughout the Sacramento area for his Boys Varsity teams' fundamental soundness, discipline, unselfishness, team defense and overachievement. Dave Coached for 27 seasons and compiled 391 wins. I have included more information about his coaching career at the end of the article.
If you would like to contact Coach Millhollin, email me and I will put you in touch with him.
Things to consider when choosing your team
The two most important questions you have to answer:
What do I want our team to accomplish this season?
How is who I keep and how many guys I keep going to affect what our team accomplishes this season?
The next two most important questions are:
What players do I keep?
How many players do I keep?
Questions to consider in deciding who makes the team and how many guys to keep;
What guys can I count on when things get difficult; when we hit a losing skid or when we have to get "tough" with our players? If I do not want them in the "foxhole" with me, I do not want them on my team!
What players will keep "team business" from leaving the locker room?; What players can I trust?
What guys will be best able to "buy in" to the team concept and commit to our team's goals?
What number of players should I keep that will most likely insure that we have complete player "buy in" to our team's goals? and; what # is too many?
Would I rather have a player and his parents disappointed at the beginning of the season over not making the team or upset throughout the season because he is (or they are) not happy with his role and playing time? Remember; disappointed players and selfish players are not able to "buy in" to the team concept or the team's goals and disappointed people always find one another!
What players will be able to accept their roles as "role players"?
What players are going to make the best "practice players"?
How many guys am I going to realistically be able to play each game?
How am I going to feel in late January about who I kept and how many I kept?
Do I want to spend my time this season figuring out how to win games, teaching my team how to win and on player and team improvement…..
Or
Do I want to spend my time trying to figure out how to divide up the playing time in order to satisfy individual desires of players and parents?
Most coaches first select 7 or 8 guys they believe are going to play the most. Then they figure out how many guys they want on their roster (normally 5 or 4 more guys). Then they decide which "depth players" are going to make the team, "Depth players" are critically important!
The parents who drive coaches away or get them fired are almost always parents of "depth players".
If your "Depth players" and their parents are sincerely supportive, you will probably have a good season!
Team selection will be the single most important decision you make each year.
© Dave Millhollin
Editors note from Brian at the Coaching Toolbox:  I developed a document to use during tryouts to help clarify each prospect's thinking on what their role will most likely be for the upcoming season.  I check where I have the prospect rated and then ask him to check what he would be happy accepting.  I use it as a tool to select the squad and then as documentation if needed later in the season.  You can download it here: Coaching Toolbox Prospect Sheet
Also, here is a link from Quinn McDowell of Arete Hoops that you might consider sharing with your prospects on being prepared for a basketball tryout: 10 Tips for Your Next Basketball Tryout
About the author of this article, Coach Dave Millhollin In fourteen years at Ponderosa High School, Coach Dave's teams won 260 games (.665). From 2000 through 2009 Ponderosa won 207 games over a ten year stretch which included four SVC Conference Championships and two CIF Section final four appearances. Over his 27 year Boys Varsity Coaching career, Coach Dave posted 391 wins, produced 20 college basketball players and was named SVC Coach of the Year four times. At Ponderosa, Coach Dave's teams were #1 in California in team defense five times and in 2008 Ponderosa was the top defensive team in the Nation among shot clock states. Over Coach Millhollin's last five seasons (2005-6 through 2009-2010; 136 games) Ponderosa averaged a composite 50% total field goal percentage, 58% two point field goal percentage and 32% three point field goal percentage. Since retiring from High School coaching in 2010, Coach Dave has been actively involved in coaching Jr High level School and AAU teams as well as and running instructional basketball clinics from the primary grades through the College level.