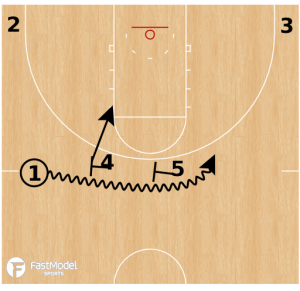 This play was contributed by Evan Orzolik to the FastModel Sports Basketball Plays and Drills Library.
You can also find out more about FastModel Play Diagramming software by clicking this link: FastDraw
Set run by the Utah Jazz.
Includes a double screen that turns into a flip DHO into the spread pick and roll.
Creative false action to get into the spread pick and roll alignment.
The point of the post is not that you have to take the play as is.
The hope is that you can take parts of this to include with what you do, or that this will stimulate thinking and discussion among your staff to find ways to enhance your current system.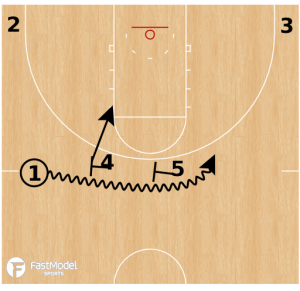 1 dribbles off double ball screen from 4 and 5
4 rolls to elbow after 1 dribbles past 4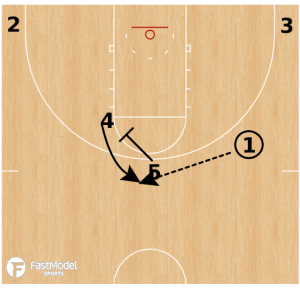 5 down screens for 4
1 passes to 4 at top of the key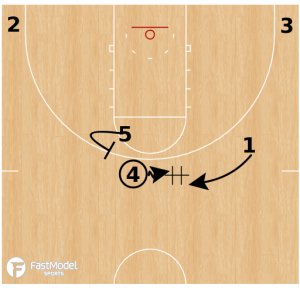 4 dribbles back to 1 and flips the ball to 1
5 gets ready to set elbow ball screen for 1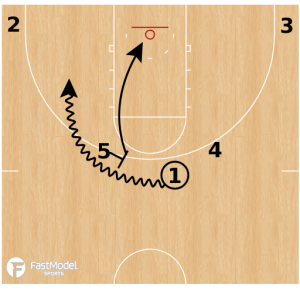 1 dribbles off elbow ball screen from 5
5 rolls hard to rim
-In Spread Pick and Roll