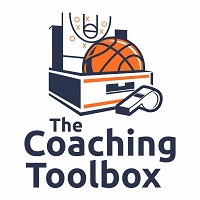 These are some notes from a clinic presentation given by Larry Shyatt, assistant men's basketball coach at Florida.
General Topics
– "You have to take care of people you admire"
– Question asked to Coach Daily; "Any regrets in coaching?"  Response: "I wish I would have talked with my players more"
– Need to talk to your players outside of the office —- get to know them
– Jeff Van Gundy: "Stop using the word great to describe a player —- he needs to be the best offensive and defensive player everyday in order to be good."
– "The people who love you the most, tell you what you don't want to hear"
– Talk to your players about rules (not just team rules, but defensive rules……)
– Buzz Williams:
* "Old people talk about the past"
* "Young people talk about the future"
* "Successful people worry about the now"
– Each year, every coach talks about how he is going to play up tempo
– Off-season workouts always seem to designed for just offense, yet as coaches, we always say that defense wins championships
–  Players need to talk — #1 priority
– Need to have a defensive vocabulary
– Use drills where the coach does not talk
– Talk needs to be ELC (Early, Loud, Continuous)
* Example: Blitz – Ball screen
– To have a successful defensive culture, you cannot expect the assistant coaches to do it….the head coach needs to lead it
– Need to show game footage of how drills work —– so players can make the connection of how a drill pays off in a game
– Do you have a coaching syllabus? (should start from back to front)
1. Offensive syllabus
2. Defensive syllabus
3. Special situations syllabus
– Your syllabus is going to change—–should be detailed
– Keep hustle stats —- "On your worse shooting nights, are you still going to be able to win the game?"  Hustle plays is what will give you that chance
– "Timing can change everything"
– What impacts winning?  — Whatever you believe it is, the players need to believe it
– "Don't ever have an excuse not to play the ball"
– "Don't ever stop the drills when the ball goes through the hoop" (add the next element after a score)
– "The thought that someone can out work us, frightens us"
– "Start every talk with a defensive thought"   —- it builds a defensive culture
– Defensively, you need to keep the ball out of the paint
– Your defensive rules need to be clear to your players, but you cannot be a slave to them
* Each player is different
– Example: A fast player can be farther up the line when one pass away when compared to a big slow kid.
– If a blind person were at your practice, he/she should be able to know what you emphasize and what your weaknesses are
– Today's players have no fear — they don't fear their parents, coaches, or other players
– FT's, open 3's are going to beat us
– Don't let the ball get to the paint (pass or dribble)