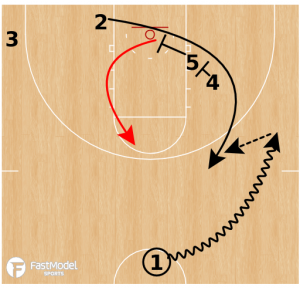 This man to man ball screen action was posted to the FastModel Sports Basketball Plays and Drills Library by Dave Nedbalek from the University of Texas at Tyler Men's Basketball Program
You can also find out more about FastModel Play Diagramming software by clicking this link: FastDraw
These were Coach Nedbalek's comments on the play:
This is an incredibly hard set to guard.
Great action leading to an empty middle ball screen and if 1's defender is tagging the pick and roll like he should be, 1 will either be open on the throwback or 5 will be wide open at the rim.
See the video below.
Highly recommend watching Coach Few's teams play with scratch paper handy or FastDraw open!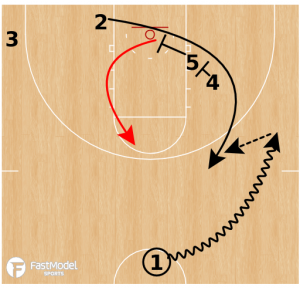 5 and 4 set a stagger screen for 2 who cuts up to the slot.
1 dribbles to the wing.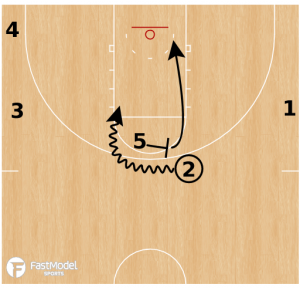 4 cuts to the opposite corner.
1 passes to 2.
5 sprints into a ball screen and roll with 2.