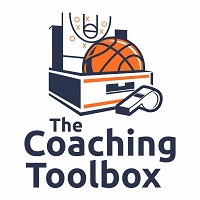 Today's post shows 3 videos from the Duke Men.
The first one is a drill they do with their guards.
The second is a post skill development drill.
The final video is a shooting drill.
There are also links to more skill development drills below.
Make sure your sound is on as you click the play arrow for for each video.
There are links to other skill development posts below.
If you like this post, please use the Twitter or Facebook icons over to the left!
Step Back Dribble
To learn more about the entire DVD that this sample came from, click here: Duke Basketball: Creating a Championship Guard. Anyone who purchases anything from the store receives one of my basketball coaching eBooks as a bonus. Just email me and let me know which one you would like to receive!
Duke Post Skill Development
This link is for more information about the DVD that this shooting drill sample came from: Duke Basketball: Creating a Championship Post Player
Duke Shooting Drills
This link is for more information about the DVD that this shooting drill sample came from: Duke Basketball Competitive Shooting Drills