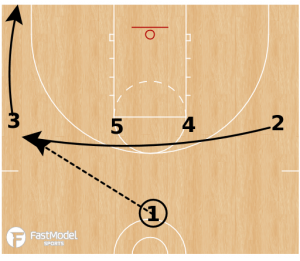 This man to man play initiating with an Iverson cut was contributed by Coach Zach Weir to the FastModel Sports Basketball Plays and Drills Library.
Zach is the assistant boys coach at South Grand Prairie High School in Texas.
This is what Coach Weir had to say about the play:
ATO Hammer set designed to get your best shooter a corner three.
You can also find out more about FastModel Play Diagramming software by clicking this link: FastDraw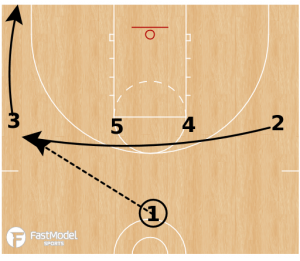 2 runs an Iverson cut over 4 and 5.
3 will space to the corner.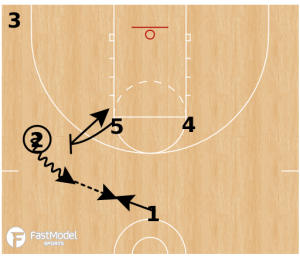 5 will step out and set a ball screen for 2.
1 will move to the midline to setup a ball screen by 4.
2 will pass back to 1.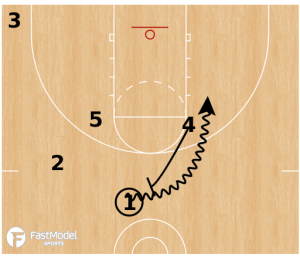 4 sets a step up screen for 1.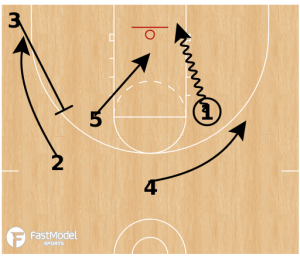 3 sets a hammer screen for 2.
5 runs to the rim.
4 follow behind.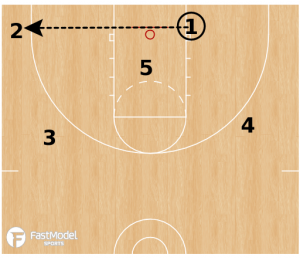 Set is designed for a corner 3
2- drift
3- 45 angle skip
4- follow 3
5- rim drop off