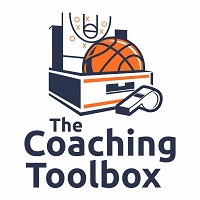 Hudl got a chance to speak with BJ Johnson this summer in Houston as he helped prepare the USA Basketball U18 team for the FIBA Americas U18 Championship in Chile. A former Villanova guard, Johnson has served with USA Basketball since 2005 and was elevated to his current position of assistant director in 2009. Here are some key takeaways from that chat.
All three coaches on this staff are college head coaches, yet Mark Turgeon (Maryland) and Kevin Ollie (Connecticut) served as assistants to head coach Shaka Smart (Texas). How are these coaching staffs selected and how do they adjust?
"Our committees are the ones that select our coaching staffs. The coaches are the best of the best. They've won many championships. They've done extremely well wherever they are. One of the interesting parts of USA Basketball is you're bringing in three head coaches and two have to serve as an assistant. We had an instance where one coach had never been an assistant at any level in his entire life. Having to adjust that mindset to become an assistant is different, but it's really an amazing thing. I think our coaches really value being on one of our staffs for three weeks, it's like a three-week coaching clinic. They can see how coaches coach their program. They see how each other relate to their players, how they communicate effectively, things that they prioritize. Even things like sleep and things that you might not think about, they get the chance to learn from each other and it's an amazing thing to coach for USA Basketball, and I think that's why people like to come back for it."
What is the common thread between USA Basketball coaches?
"Attention to detail. It seems like our coaches never let anything, whether it be a spot on the floor to someone not blocking out to whatever it is… the attention to detail is incredible. Nothing ever slides by our coaches. And they have a passion for the game. They have a genuine love for the game of basketball, which is contagious. You watch any of our practices and they're very spirited and high energy and everyone is engaged because of the passion that the coaches have."
What advice would you give to someone just starting their coaching career?
"Identity is huge. To understand who you are, both as a person and as a coach and how you view the game and how it should be played, is the most important part of it. Of course you're going to take things from different coaches and different scenarios and different experiences that you've had. But then you have to put that all together to find what's really important to you, to play the game the way you want it to be played. Once you do that, that's the basis of everything. It's going to influence how you look at the game and what you think is important in the video process and the breaking down process. Once you have that identity and what you think is important, you're able to communicate that effectively to the coordinator and they can add their ideas as well. You have to have those key points and what's important to you. It might not be important to someone else, but if you're a pressing coach, pressing will be important to you. If you like to slow the game down and work the execution of your offense, then you bring that and have those clips lined up. Based on that you're able to effectively communicate to your players in an efficient and timely way."
What are some of the things that you look for when evaluating athletes for USA Basketball?
"To me, competitiveness is one of the most important parts of being an athlete. Are they willing to compete on every play? Are they willing to work hard? Are they willing to do the little things, the dirty work? We also just watch how they are with their teammates. Sometimes we just use video to see when they come out of the game, are they sulking or giving high fives to their teammates? It's a lot of different things. There are a lot of talented players out there that could possibly play for USA Basketball. But when it comes to a certain level in terms of being an ambassador for our country, all the other little things come into play in terms of what kind of person you are."
What advice would you give a young athlete in how to study themselves?
"One of the things I'm most impressed with on our national team, LeBron (James), Chris Paul, is how they see the game and how they study the game. Don't just think you can go out and work on skills for a few hours. These guys spend hours, not only on the court working on their skills but also the mental part of it, which is through watching video. Dive into understanding how important it is to watch video and to watch games of yourself and other players. That's really a key part of the development of a basketball player – understanding your tendencies and what you need to work on, but also picking up things from other players. Understanding offenses and understanding situations – that can only be done by studying the game and watching video."