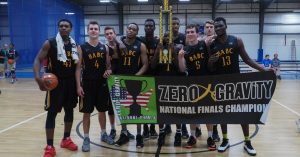 Zero Gravity CEO Greg Kristof knows where the future of club basketball is headed and the major role Hudl is playing in the movement.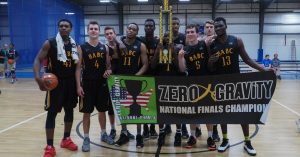 Few individuals are as well-versed in club basketball culture as Greg Kristof. As the CEO of Zero Gravity Basketball, an organization that puts on more than 150 tournaments a year in 19 states, Kristof has seen and heard just about everything clubs do to make their teams stand out and get players recruited.
One recent trend has certainly caught his attention — more and more teams are implementing Hudl. It's now to the point where Kristof can tell which teams are using video to improve and which aren't.
"You can see the difference in the clubs that improve through March and July. They're the ones that are doing this," he said. "You can see their improvement over the arc of a season. Teams that we might see four, five, six times during a season, you can see them getting better month by month by having correct coaching feedback.
"And the coaches that use Hudl are the ones that care the most. They're putting in that effort to make sure their kids are getting better and learning."
Kristof sees two main ways Hudl is becoming an integral part of the club way of life. First is player development, which is often a tricky task to handle given the severe time constraints coaches have with their athletes. Club teams typically practice just once or twice a week, and the frenzied schedule during tournament play limits the time athletes have to learn.
"Let's say there's something in a game as a coach. You can break it down and have a team meeting in the hotel room after your games and address it and get ready for the next day," Kristof said. "You need to find a way to get instant feedback to your players. Hudl does a phenomenal job of that. The efficiency of the technology allows grassroots coaches to get their players better on the road. That's unique."
Once players develop and improve, they need a way to get their skills in front of college coaches. Hudl provides simple and efficient tools for athletes and parents to create highlights, catch the eyes of recruiters and create scholarship opportunities.
"Kids now are looking at schools not just regionally, but nationally, and it's so much easier to connect with coaches at Division I, II and III levels all over the place and finding their school," Kristof said. "Every college basketball coach has a tablet, a laptop, a smartphone. They want to see highlight films before they watch full video, and Hudl gives that to them very easily and very effectively."
Kristof sees players and parents taking note of which clubs strongly promote their players and which don't. The clubs and teams with strong development programs, the ones that pump up their players on social media, are the ones attracting top talent. He believes this trend will only get stronger.
"Grassroots basketball is changing. It's becoming more about the future and it's becoming more competitive," Kristof said. "Having video is going to go from a competitive advantage to the norm pretty soon just to keep up, and right now Hudl is the leader in the space because of the technology and the simplicity of the non-tech person to use it."
Don't fall behind. Ensure your club has the best tools at its disposal and take advantage of Hudl.