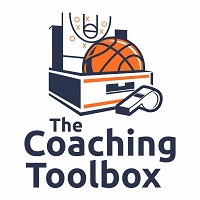 Coaches don't get a lot of spare time, but Hudl offers some suggestions on how they can make those free moments more productive.
Free time is a foreign concept to coaches.
Between devising game plans and addressing individual player needs, coaches are stretched pretty thin.
Thankfully, there are tools out there that can help coaches make the most of their day. Whether it's a service like Hudl Assist, where professional analysts break down video for coaches, or a self-improvement app like Hudl Technique, staffs that take advantage of Hudl's time-saving coaching tools have more free time than ever before.
You may be asking yourself, "What do these coaches do with all this newfound free time?"
We asked Hudl users the same question. Based on their feedback, we found five ways the most productive coaches spend their spare time.
Sweat the Technique
Regardless of level of competition, players can't dominate without proper form and mechanics.
Because of features like playlists and live tagging, coaches can spend less time in the film room and more time improving player technique.
"I have more time where I can communicate with our guys on things they need to be working on and things they can do to improve," Eric Maassen, the coach at Sheldon High School (Iowa), said. "Also, I can provide feedback specific to individual players."
Does your shooting guard have a hitch in his free throw shot? Hold a one-on-one video review session with him and pull up a playlist of all his free throw attempts from the last game. Reinforce your teaching points by instructing your player to use a tool like Hudl Technique to analyze his form throughout the season.
Is your upcoming opponent particularly physical in the post? Gather your forwards and centers and show them show them video of those tactics, then take them out on the court and teach them how to counter the strategy.
Hone Your Craft
You don't know what you don't know.
Use your spare time to study up on new coaching trends, discuss best practices with other coaches, learn more about the capabilities of your coaching tools and brush up on the basics.
Setting time aside for personal development now can free up your schedule later as you'll need less and less time for how-to research.
In search of resources to get you started? The Glazier clinics are a great place to learn, and there is plenty of great content here on Coaching Toolbox to step up your game.
Enhance Practice Sessions
The season can be a grind, so why not make your practices as engaging as possible?
Take instructional risks by restructuring your practice schedule and teaching techniques. Develop certain themes for each week of practice. Allot time each month for motivational speakers to address your team.
Incorporate video into your practice sessions. The staff at Duke University has found it's a great way to immediately blend learning with physical action.
"We have a TV that we have out on the court sometimes," Kevin Cullen, the team's video coordinator, said. "We'll watch one play, go out and walk through it, then we'll come back and watch another play and go out and walk through that. Kids today are visual learners."
Take the pulse of your team to hold practices that cater to their personalities and your players will retain your lessons more effectively.
Watch Even More Video
It may sound strange, but one benefit of using solutions that help you watch and analyze video more efficiently is now you'll have time to watch and analyze even more video.
"It would take two to three hours to find all of an athlete's missed shots, or to watch all of the offensive rebounds we gave up per game," Rob Brost, head coach at Bolingbrook High School (Ill.), said. "With Hudl Assist, it's one click to watch that for a whole game."
Use the time you spend analyzing video to fully dive into each of your opponent's offensive and defensive strategies. Instead of spending your offseason randomly pinpointing opponent tendencies, dedicate a week at a time to review specific sets, plays and in-game stats on your scout video.
You can also take a similar approach to analyzing your own team's areas for improvement. For example, with a service like Hudl Assist you can submit your game footage to professional analysts and receive a fully tagged video and its reports ready to study within 24 hours.
Relax and Unwind
Wearing multiple hats and working long hours is often seen as a badge of honor among coaching circles. However, taking time to unwind can actually boost productivity and make your season less stressful.
Fatigue makes it harder to stay on-task, be attentive to your team's needs and address coaching challenges. Flip the script by taking a mental break.
Wouldn't it be nice to get some free time for a change? That's exactly what Hudl Assist can give you. Check it out here.