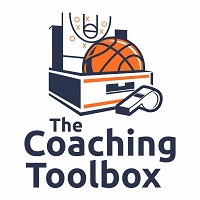 Today's video on building a strong staff comes from my friends at PGC Basketball.
The video is from their free Coaches Circle Journey program. Every week, coaches who are part of the circle get a new email with a new video. The video typically includes 2-3 minutes of coach talk about culture, lifestyle, and it's incredible. After the culture, lifestyle chat, there's always a free drill video offered.
TJ Rosene, the coach who produced the videos, is one of the PGC directors, and he's a championship-level college coach.
If you are interested in joining the Coaches Circle Journey, you can click this link for more information on The Coaches Circle Journey from PGC Basketball
I hope you enjoy!
Building a Strong Staff
The initial part of this video covers some thoughts on how a coaching staff can work together to compliment each other. The second part of the video shows an on court demonstration of the V defensive drill,
Again, if you would like to be a part of the Coaches Circle Journey, you can join for free at this link: The Coaches Circle Journey from PGC Basketball