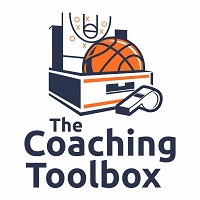 As more teams embrace the combined power of stats and video, video coordinator jobs have emerged at a growing rate. The quest for any edge, no matter how small it may seem, is a never-ending one, and organizations are truly beginning to grasp the value that video coordinators bring to the table.
Despite the growth of the profession, actually locking down one of the coveted positions remains a battle. If you want a seat at the table, you're going to have to fight for it. It's going to take a blend of skill, determination, persistence and luck.
But, according to several video coordinators we've spoken with recently, the trek up the mountain is well worth it. We reached out to them to get their top tips on snagging a video coordinator gig.
Make Relationships
One of the most overused cliches in job searches is, "It's all about who you know." This line holds a good deal of truth, but simply having a stocked Rolodex isn't enough. You have to build relationships with those people and prove your ability and work ethic.
Take the advice of Kevin Cullen, the Director of Information Technology for Duke basketball, who worked as an undergraduate student manager for the Blue Devils. He spent just one year outside of Durham after graduating before coach Mike Krzyzewski brought him back, having him serve not only on the Duke staff but also with the Olympic team.
"You need to become an incredibly valuable part of that organization and you need to do something your coaches rely on and entrust you to do," Cullen said. "The reason that I have the job I have right now at Duke is that the coaches realized that if they hired me I would get the job done and they wouldn't have to worry about a lot of other things.
"Whatever it is that you can do for your coaches, to do something, do it well and do it reliably, so when you go looking for a job, your coaches aren't giving a generic review. 'Oh, he was a good student manager.' They're not just writing the normal letter of recommendation. They're making a phone call and they're making a passionate plea that, 'Hey, this guy is the best. There's only one of him. You've got to get him.'"
Develop Trust
In order to get coaches to stump for you to their peers (or hire you themselves), you must prove yourself worthy of that praise. Matt Reynolds, video coordinator for the Boston Celtics, makes a point of arriving at the facility before the coaching staff each morning so he can be ready for them. They depend on his early reports, and he delivers.
Prepare for the unexpected. Days rarely proceed exactly as you planned when you wake up, so set yourself up for any surprises.
"There are always predictable and unpredictable aspects to your workflow," Reynolds said. "Whether it's a game day or non-game day, you have no idea how the way that the last game played out is going to affect what you do on a given day. That's the nature of the business. Every day is different."
Don't Be Afraid to Start Small
Most aspiring video coordinators have dreams of nabbing a lower-tier job with an NBA or Division I squad and working their way up the ladder. While this roadmap is certainly possible, it's not the only path available.
You will likely have to start at a lower-tier college to get your foot in the door, and you may have to do it for little or no money.
"It's all a part of the process and all part of learning how bad you really want this," Weston Strayer, the Assistant Director of Basketball Operations at Radford, said. "You have to have a great support system around you to help you through it, because it is a great commitment and it's hard to know that sometimes you've earned a master's degree and I'm watching friends blowing up in business jobs or doing other things, and sometimes I feel stuck behind. But it's all about keeping your eyes on the big picture and knowing that you're working towards that goal."
But no matter how small your role might seem, getting involved in meaningful ways and making your coaches' lives easier will earn you experience and the respect of the coaching staff.
"I think that almost everyone who is a video coordinator either played Division I or worked as a student manager in some capacity while they were in school," Cullen said. "It's incredibly important for that person to have a head coach that will talk to his contemporaries and help that person find their next opportunity when they graduate."
Find Your Niche
Try to find something specific that you bring to the table better than anyone else does. It will build trust amongst the coaches and increase your value.
Zak Boisvert did just this with PickAndPop.net. He found a niche by creating tip videos, play breakdowns and coaching edits. Once his content gained traction, he was wanted at speaking events and gained more than 5,000 YouTube subscribers.
Cullen spent a good deal of time working on the floor early on at Duke. But once the coaching staff realized his abilities in cutting up video, they moved him upstairs to the film room, a transition that eventually earned him his current job.
"You have to trust that they can do the job, that they have the skill set and the knowledge to do it, and the willingness to work extra and do the job until it's complete," Cullen said.
Don't Limit Yourself
For many individuals, becoming a video coordinator is the destination of a lifelong dream. The responsibility of breaking down stats and video for the smartest minds in sports is a true honor.
But don't shoehorn yourself into that role alone. Different opportunities can arise along your career path, and it's important to position yourself as a versatile person who can perform a variety of functions. Keep your mind open to different roles, as they can not only open new career paths but also make you more attractive to potential employers.
This was huge for Strayer, who spent a year as an assistant coach at a Division II program before moving to Radford this year. He got experience in recruiting, marketing and sports information, experiences that greatly strengthened his resume.
"That helped to sell me to coaches in this next cycle, to be able to say, 'I've done some of the things that most people who are looking at this job haven't done,'" Strayer said. "It gave me a little bit of a leg up.
"If you can sell yourself on someone that you're not one-dimensional, it really helps make you out as someone who can handle all these rolls and help a program as a whole as opposed to just one specific area."
The market for video coordinators is a crowded one, and the competition is fierce. But digesting and finding value in video is a labor of love. If you are truly invested in analysis, you won't mind the long hours or low pay.
And the payoff, according to those currently in the position, is more than worth it. If you can develop trust, prove your worth and develop strong connections that will vouch for you, the opportunity to find a career exists. If you have any further skills or experiences you believe help in starting a career as a video coordinator, feel free to leave them in the comments below.