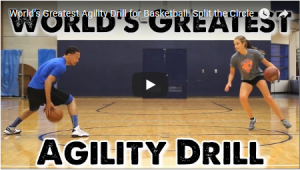 This video was posted by Alan Stein who is now a part of the Pure Sweat Basketball Team.
There is sound with the video, so please make sure that your sound is on.
The video is a YouTube video, so you will need to be able to access that site.
Click the play arrow to play the video with the drill.
Split the Circle Basketball Agility Drill