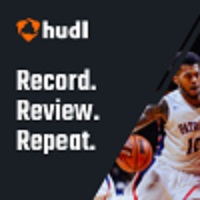 There's a Better Way
By Brendan Hall
Are you real­ly get­ting the most out of your film with Google Drive? Check out all the advan­tages of using a soft­ware sys­tem instead.
Whether you're an edu­ca­tor, or work­ing in the cor­po­rate world, you're prob­a­bly all too famil­iar with the intri­ca­cies and ben­e­fits of a dig­i­tal file-shar­ing sys­tem. They're ubiq­ui­tous, and for good rea­sons. But when it's time to put on your coach­ing hat, are they the most effi­cient option?
After all, with a coach's plate already way too full, con­ve­nience and com­fort will always rule the day, right? But a file stor­age sys­tem like Google Drive doesn't oper­ate on the same lev­el as ful­ly cus­tomiz­able, cloud-based stor­age software.
We get it. Your set­up isn't ide­al. You'd like to lev­el up, but you're wor­ried about being over­whelmed, over-charged, or both. But more and more coach­es are turn­ing to pro­grams like Hudl for get­ting the most out of their film. They're com­part­men­tal­iz­ing it in such a way that's easy for every­one involved — and gives them more bang than they bar­gained for. Here's a litany of rea­sons why. 
Easy to Organize
Google Drive real­ly isn't meant to be used how coach­es use it. It's dif­fi­cult to orga­nize, fil­ter and share. When you upload film, there are no tags, no playlists, and no attached notes for teach­ing points. You have to do all that heavy lift­ing on your own, which can take hours on end. 
Want to see how effi­cient you are with a cer­tain play? Want to see how your play­ers are tak­ing care of the lit­tle things that make the dif­fer­ence on the court? With a sys­tem like Hudl, you can arrange your film how­ev­er you like, in a man­ner that's eas­i­er for ath­letes to digest. And if your stats are on Hudl, it's even eas­i­er to find and share the moments that mat­ter most. (There's def­i­nite­ly no way to link stats to video on Google drive.)
More Accountability and Clarity
Google Drive doesn't show how much time ath­letes are watch­ing film, so it's hard to hold your ath­letes account­able. With Hudl, you'll know who's doing their home­work and who's not. You'll be able to track how long your play­ers are watch­ing film, and what they're watching.
Need to com­mu­ni­cate your points with crys­tal clar­i­ty? Intuitive analy­sis tools let you draw on top of the film, or stop the action to call up notes that point out some­thing on screen. Try doing this with Google Drive and you'll end up shelling out big bucks just for the req­ui­site video edit­ing software.
Unparalleled Speed and Convenience
Unless you're stop­ping the film peri­od­i­cal­ly — which, in a fast-mov­ing sport like bas­ket­ball, runs its own risks — you'll like­ly be spend­ing some time cut­ting up the film before you upload it to Google Drive. That can some­times take hours. If you only have a lim­it­ed amount of time, you can't afford to be hand­cuffed by the clum­si­ness of hit­ting the ​"for­ward" and ​"rewind" but­tons over and over.
With Hudl, the film is ready for you to tag to your mod­i­fi­ca­tions. You can even elim­i­nate the tag­ging with Hudl Assist​'s inter­ac­tive reports, which tie advanced sta­tis­tics direct­ly to video. Want to see how a cer­tain set looked against a zone defense? You can cre­ate a playlist for it immediately. 
As a coach, you not only want as much infor­ma­tion as you want. You want it instant­ly, while that bril­liant thought you just had is fresh in your mind. Say you're prepar­ing for an oppo­nent that runs a com­plex defense you haven't seen since last sea­son, and want to see how you played it that last time. How long would it take you to go dig­ging through your archives just to find the right game, nev­er mind what you're look­ing for from it?
Whatever your analy­sis work­flow looks like, Hudl's cus­tom tools adapt. Distribution to your play­ers and staff is as sim­ple as the push of a but­ton. You can sim­ply call up a playlist, and text it out to all the nec­es­sary par­ties that need to see it, all with­out skip­ping a beat.
Support When You Need It
Have you ever heard this from your staff?
"Oh my God! I acci­den­tal­ly delet­ed it!" Or maybe it's, ​"S$*!! I didn't mean to go in and delete that tab!"
We've heard it a lot. That's why awe­some tech­ni­cal sup­port from a Hudl rep­re­sen­ta­tive is only a call, email, chat or tweet away. Our experts think like coach­es, so we'll always have a good under­stand­ing of what prob­lem you're try­ing to solve.
Like shar­ing files. It hasn't always been easy. But with a pro­gram like Hudl, every­thing you share with your staff and your play­ers is essen­tial­ly read-only. Only you can edit or delete what you put up there, leav­ing no room for error and more con­trol over your film.
Maximize Your Recruiting Potential
"I tell my guys, if you're try­ing to get a schol­ar­ship based on buck­ets, you're get­ting noth­ing," says University High (Orange City, Fla.) coach Robert Soler. 
Nobody gets an oppor­tu­ni­ty to play at the next lev­el based on stats alone — col­lege coach­es want the whole body of work. That means game footage and advanced data. Pace-adjust­ed stats like turnover per­cent­age, rebound­ing per­cent­age, plus-minus and points per pos­ses­sion can tell a lot about a player's effi­cien­cy when they're on the court, espe­cial­ly in lim­it­ed min­utes. Hudl Assist tracks all of these stats and more, plus they're tied right to the video, mak­ing it easy for any coach to comprehend.
Set Them Up for a Bright Future
Just like hold­ing a bas­ket­ball doesn't make you the next LeBron, mere­ly shar­ing game film with your ath­letes doesn't make them film buffs. If your ath­letes want to play at a high­er lev­el, they'll need to know how read stats and watch film. If they don't have that dis­ci­pline, they'll fall behind quickly. 
College con­fer­ences are heavy on the film-shar­ing. Subsequently, the best col­lege ath­letes rou­tine­ly find them­selves comb­ing through video clips and scout­ing reports, try­ing to study up on how they'll defend the next play­er they're guard­ing. High school ath­letes need to be doing this, too.
Don't have them look at film just to look — stoke the film geek in your play­ers by hav­ing them under­stand how the num­bers come togeth­er. Another rea­son there's tremen­dous val­ue in inter­ac­tive reports that tie every data point direct­ly to video. 
**
There are count­less ways Hudl can cre­ate more effi­cien­cy for your staff dur­ing the sea­son, not to men­tion the count­less ways coach­es are already using Hudl's tools to win more. Ready to see the dif­fer­ence for yourself?