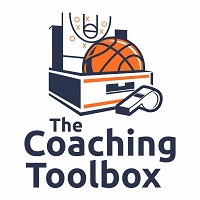 Track your team's efficiency with our two new stats.
With basketball season on the horizon, teams want the competitive edge to set their team up for success. We're here to help with new data to take your stats and reports to the next level — sideline and baseline out-of-bounds. Tag these new stats live or after the game, or let Hudl Assist tag them for you.
Quickly filter video by sideline out-of-bounds (SLOB) and baseline out-of-bounds (BLOB) plays to analyze your team's efficiency and to practice the right plays. Save these filtered clips as a playlist to share with your team during a review session or for athletes to watch on their own. Then tag your upcoming opponent's video or use Assist to better prepare for the plays they run.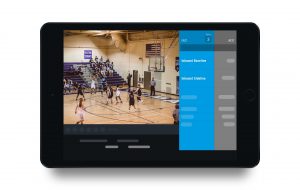 Use Custom Tags to Analyze Specific Plays
After you tag these inbound scenarios, go deeper in your analysis with custom tags. They allow you to track and filter information that matters to your team. Create a tag to personalize your information, then use them to track the plays you run after each inbound.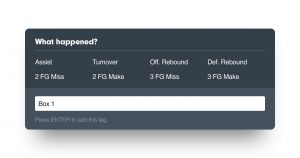 Track Inbound Efficiency with Reports
Reports allow you to track these out-of-bounds stats across the season, a single game or multiple games. Look at the Inbounds Efficiency section of your stats report to see the total number of each inbound scenario, SLOB/BLOB % and points scored. These stats are linked directly to the video in your library. With one click, you can save those clips as a playlist to share with your team.
Want to use these stats to motivate your team? Create and track a team goal like Pts/BLOB > 0.85 to see how your team progresses throughout the season.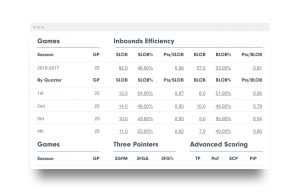 The new out-of-bounds data can help make game-changing decisions for your team. Diagnose your own plays or see the holes in your opponent's offense. And with Hudl Assist, you can submit your video to our analysts and receive full stats for both sides of the ball in 24 hours or less — including sideline and baseline out-of-bounds.