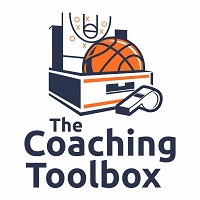 New rules, new technology, new opportunities—are you keeping up?
3.4% of high school-aged players will play basketball in college, and just 1% will play Division I.
How will you help your athletes join the elite few?
College coaches don't make a decision based on gravity-defying dunks and no-look assists. To get your athletes recruited, you need to provide game videos that tell coaches the whole story.
In Hudl's recruiting guide,  you'll learn how to:
Build your network and be a connector.

Grow your club's reputation as a recruiting powerhouse.

Show athletes how to create videos recruiters want to see.

Help players identify their goals and maximize exposure.

Give your athletes access to video tools.