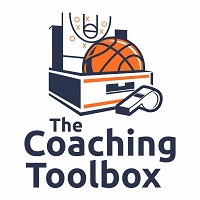 This article was written and submitted by JP Nerbun of Thrive on Challenge
You probably have had the realization that you want to win more than your players do; most young people today seem to lack the competitive fire that makes for a special athlete.
And in the cases when they do have a strong competitive fire, it seems to burn out of control, most often taking the shape of pouting and blaming others when they lose and taunting others and boasting when they win.
Let's talk about what a healthy competitive spirit looks like and how we can develop it in our athletes
The Fight of the Century: Micky Ward vs Arturo Gatti
The fight was like something out of Rocky!
On May 18, 2002, Micky Ward faced Arturo Gatti in what would be hailed as one of the greatest boxing fights of all times. Both fighters were known not for their defensive prowess, but their ability to take a punch! People knew it would be good—just not that good!
The fight was a bloodbath for both fighters, especially in Round 9 (go to 33:40 in the link to the fight). When watching this fight, you cannot help but stand up and cheer for both men. You may even get goosebumps. It's not about the brutality of the fight, but the resilience of both fighters. Just when you think one fighter is surely done, they come right back and continue the fight.
But the most inspirational part of this fight comes after this epic battle between the two fighters (which put them both in the hospital with severe injuries). As the final bell rings, you can see them embrace each other, literally holding each other up and congratulating each other on such a hard battle.
The fight itself was the start of a friendship that would last until Arturo Gatti's untimely death. But before Gatti died, the two of them would go on to have two more epic battles—the latter being Micky Ward's final fight—and Ward would also go on to train Gatti for the final fight of his career. This is literally something we see in Rocky 3, when Apollo Creed trained Rocky Balboa!
While we can be inspired by their resilience and toughness, what we do not want to miss is their competitive spirit—The truth that competition not only brought them closer together but helped them make each other better! The story of their trilogy is that of true competitors striving to give and be their best.
If you want to know more about this fight, check out the HBO documentary. It is definitely one of the best sports documentaries I have ever seen.
Competere
"The joy of playing does not need to be sacrificed in the name of competition. On the contrary, the joy of playing includes winning and performing at your highest possible level. Sports ask for all of your mind, body, and spirit to win the game. It also demands that it be done with virtue. Accepting anything less transforms play into a selfish work."
—Dr. Bill Thierfelder
Competition comes from the Latin word competere, which means "to come together or strive together."
When you watch competitions like the Gatti-Ward fight, you can't help but think this is what the Romans meant by the word.
Sadly, competition in today's sporting culture seems to be more divisive than unifying. It is more about dominating or conquering others instead of striving for excellence.
Rivalries in sports can make for some of the most exciting sporting moments and they can bring out the best in people. For example, here are some of the greatest rivalries in sports:
• Duke and North Carolina
• Lakers and Celtics
• Yankees and Red Sox
• Bears and Packers
• Michigan and Ohio State
Just mentioning these legendary rivalries elicits intense emotions in fans and memories of the most epic games of sports fans in general. These rivalries can highlight people's finer qualities as well, Take, for instance, when the legendary UNC Coach Dean Smith passed. Duke fans and players honored his passing with a moment of silence before taking the court in the biggest rivalry game in college basketball.
But moments like this one aren't often the case, as we can see in the behavior of fans and players at competition, on social media, and within the community. People seem to feel that winning at sports can somehow makes them superior to others.  I grew up in Columbia, SC, around one of the great rivalries in college football—South Carolina and Clemson. But on November 29, 2004, that rivalry turned into an all-out, onthe-field brawl between the players. On that day, those men were more like a bunch of thugs than competitors.
This does not just happen at the collegiate and professional level, as we continuously hear of instances of fan violence as well. Just this year in my previous hometown of Chattanooga, TN, a fight broke out between teams and fans of two local high schools.
Attend any youth sporting tournament and you will struggle to see athletes honoring and congratulating each other as you watch them line up to shake hands. The purpose of this tradition was sportsmanship and providing players the opportunity to honor each other and the spirit of competition. However, this tradition has become less prevalent in sports.
Sports, rivalries, and competition provide a great vehicle in which to build character, but sadly, the culture surrounding sports is making this process more and more difficult. I am not saying it didn't exist before, but the investment of time and money in sports has led to a greater emphasis on winning and personal achievement.
Building a Competitive Spirit
At the top of John Wooden's pyramid of success was "competitive greatness." He defined it as, "A real love for the hard battle, knowing it offers the opportunity to be at your best when your best is required." He understood the importance of that spirit and knew it was about being your best—not about being better than anyone.
As coaches and parents, how can we develop the spirit of competition? Not as our current sporting culture defines it, but as the competere of ancient Rome?
1. Model Sportsmanship. As a coach, consider being the first person in line for your team and taking the time to congratulate and shake each opponent's hand as you move through the line at the end of the game. As a parent, consider congratulating opposing fans and praising some aspect of their team or a particular player.
2. Communicate Respect. Don't demoralize or speak poorly of an opponent in an effort to motivate your team. Instead, respect the opposing team by acknowledging their effort and skill.
3. Be Grateful. Instead of blaming referees, we should be thanking them, along with the administrators, timekeepers, and scoreboard operators. Consider texting, calling, or writing a letter to the opposing coach or team to offer praise. Just this season, Cuonzo Martin, the head basketball coach at Missouri, went as far as visiting the opposing team to praise their effort after a hard-fought game.
4. Create a Competitive Practice Environment. Iron sharpens iron! Create a competitive cauldron wherein nearly every aspect of the practice is competitive and recorded. Check out Anson Dorrance's Training Soccer Champions or Brian McCormick's 21st Century Basketball to read more about how to do this in a way that promotes healthy competition within a practice. While competition can drive a wedge between players and foster a fixed mindset, when it is implemented and reinforced with the right message, it will do just the opposite. Like in the Gatti-Ward fight, it will bring players together as they strive to become better!
5. Value the Process. Don't demoralize losers and glorify winners. Continue to communicate to your players that the sport is just a game and your performance does not make you any more or less valuable as a person. What does matter is who you are as a person and who you are becoming through the process. Create a mission for the people on your team to grow as athletes and as people by using sports and competition both in practice and in games to learn and grow.
Call to Action
More and more leagues are moving to a system at the lower levels in which they do not keep score. I disagree with that approach, as it moves to another extreme and is failing to capitalize on the opportunity sports provides to build character through competition.
Handling winning and losing with class need to be taught from the earliest ages. Communicating the importance of having a healthy outlook on the outcome of the game is critical! We should want to be winners every time we take the court, but whether we win or lose, it shouldn't impact our self-worth or keep us from learning and growing.
Whether we are a coach, a parent, or a player, let's use our platform by honoring our competition, giving our best, and respecting the opponent.
Competere! Strive together for excellence.
Works Referenced
Less Than a Minute to Go by Dr. Bill Thierfelder