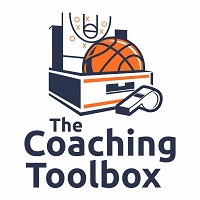 Between graduations, transfers and coaching changes, high school programs deal with constant change. Allow video to be the anchor.
Volatility is inevitable in high school sports. With players graduating, transferring and shuffling between JV and varsity, rosters change constantly from year to year, and coaches can take new jobs in the offseason. The outlook of a team can vary greatly from one season to the next.
Athletic directors crave stability for their programs, but it can be hard to find. This is where Hudl comes in.
Video helps build a consistent culture that resonates through roster cycles. By creating an environment where watching video is an expectation athletes embrace, you establish a steady baseline. Players are constantly watching those who came before them, allowing them to learn plays and quickly settle into roles once they reach varsity.
"If Player B is kind of going to be in the role of Player A, who has graduated, you're able to show that," Brett Hilliard, the head basketball coach at Hilliard Bradley High School (Ohio), said. "When Player A is a good player, you can say, 'These are the kinds of things that you can learn by watching the film, areas of your game that need to grow as you develop into your role.'
"Most kids are visual learners and the film is a great way to teach. To be able to give them examples of past players who have done things well is a really, really powerful teaching tool."
Video allows your coaches to deliver a consistent message at every level of the program. When players on the freshman and junior varsity teams reach the varsity squad, they'll already have a firm grasp on what the program is about and will quickly adapt to their position.
"We have a very consistent message. There's a standard that we live by," Tim Olszewski, the head girls coach at Howell High School (Mich.), said. "They find out very quickly if this is a place they want to be playing. We have high standards and we have certain criteria. Girls in our program know from the third grade what it is. We're never lowering our standards. They're going to be what they are. It's up to the players to come up and meet those standards as opposed to us adjusting ours. My players know from elementary school up what to expect.
"If you would ask all our kids from sixth grade through high school, most of them would be right on with what we're about."
Athletes aren't the only ones who benefit. Video provides coaches with a stable, objective view of what's happening during games, allowing them to make informed decisions and adjustments. The younger coaches learn schemes and tactics from watching video of the varsity team, creating a narrative for your program.
Hudl gives coaches the resources to develop successful programs and effectively communicate with their athletes. It's so effective that some schools have chosen to run their entire programs through the platform.
"It's a one-stop shop for everything you need," Chris Blumenstetter, the head football coach at Half Hollow Hills West High School (N.Y.), said. "My practice scripts are run through Hudl. My scout team is run through Hudl. It's everything."
Change will always be a major part of the high school athletics landscape, but you can give your school an advantage. Let Hudl be the rudder that keeps your programs on track.