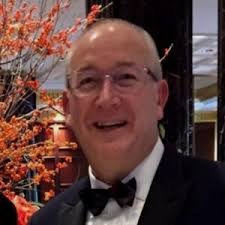 By: Ralph Reiff, Sr. Associate Athletic Director for Student Athlete Health, Performance & Well-Being at Butler University
The research is in — poor sleep habits lead to worse per­for­mance, while good sleep can mean improved performance.
My own deep dive into this sub­ject start­ed years ago. 
Coming off back-to-back appear­ances in the NCAA men's bas­ket­ball cham­pi­onship game, the 2011-12 Butler University team was on a west coast trip. While in Palo Alto to play Stanford in late December, youth­ful coach Brad Stevens called me to find out if I knew Stanford sleep researcher Dr. Sheri Mah. 
I was already aware of her sleep research and ath­lete per­for­mance find­ings, which sparked an enthu­si­as­tic and lengthy dis­cus­sion on how we could trans­form her research into action­able steps Stevens' team.
I'm pleased to share what we came up with. Once you under­stand how sleep is a fac­tor of ath­lete per­for­mance, you can take steps to ensure the health of your players.
The Connection 
The sports per­for­mance com­mu­ni­ty has become increas­ing­ly aware of the rela­tion­ship between sleep depri­va­tion and dimin­ished aca­d­e­m­ic and ath­let­ic performance.
Researchers have pro­vid­ed val­i­da­tion that stu­dent-ath­letes who sleep poor­ly are:
Prone to health issues

Have high­er rates of stress and depression

More like­ly to use over-the-counter stim­u­lant med­ica­tions to remain awake

More like­ly to use alco­hol to pro­mote sleep
Now for the good news: research also has proven longer sleep is cor­re­lat­ed with improved mood and aca­d­e­m­ic performance. 
According to the CDC, this is the rec­om­mend­ed amount of sleep peo­ple should get. 
6 – 12 years old: 9 – 12 hours every 24 hours (naps count)

13 – 18 years old: 8 – 10 hours every 24 hours (naps count)

18 – 60 years old: 7 or more hours per night
Recommended Steps 
You can sup­port new habits towards high qual­i­ty sleep by encour­ag­ing your ath­letes (and your staff) to fol­low these guidelines.
Before going to sleep:
Create a habit­u­al pre-sleep routine.

Set con­sis­tent times to be in bed and when to wake up.

Limit caf­feine, alco­hol and screen time for at least 90 min­utes beforehand.

Don't try to sleep hun­gry or imme­di­ate­ly after a large meal.
While sleep­ing:
Avoid look­ing at blue light (i.e., device screens) dur­ing the night.

Keep your bed­room as dark and qui­et as possible.

Set ther­mo­stat to 62 – 68 degrees.

Use com­fort­able bedding.

Encourage bright, full spec­trum light upon waking.
Overall:
Use your bed­room for sleep and rela­tions only.

Avoid read­ing, study­ing or watch­ing TV while in bed.